Use this guide to find your way in the magicplan app.
magicplan has different project levels and contextual menus. Here is a brief explanation of the menu structure to help you to find your way in the app!
Home Screen
The Home Screen is the first screen you see when opening the magicplan app.
Find all of your floor plan projects.
Manage your projects by uploading or downloading them from the Cloud, duplicating or deleting them, or moving them to a different workspace.
Switch between different workspaces.
Manage your account settings.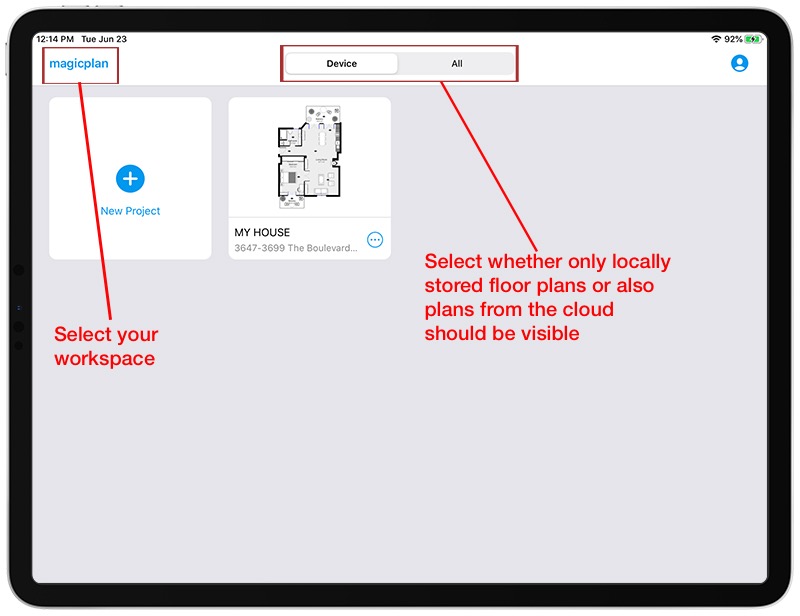 Project Level
Tap a project from the Home Screen to get to the project level.
Find an overview of your project's floor plan.
Duplicate or delete floors you've created.
Add new floors to your project or add rooms to floors you've already created.
See and edit details, add photos & notes, and complete custom forms for your project.
Create an estimate for your project, or export and share your project.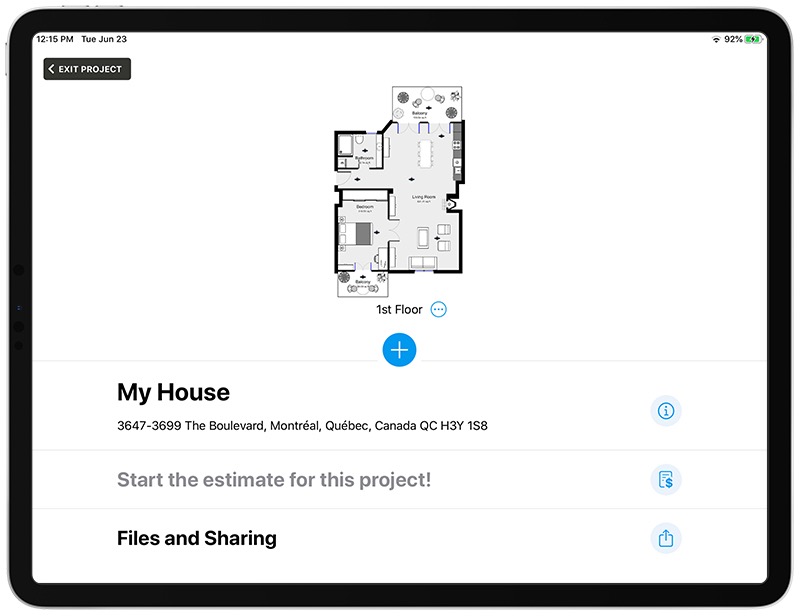 Floor Level
Tap a floor from the project level to get to the floor level.
Find and add to the details for a specific floor.
Add, duplicate or delete rooms.
Assemble rooms into a floor plan, view the floor in 3D, and even rotate the floor.
Change the interior and exterior wall thickness for the entire floor, and set the floor's default ceiling height.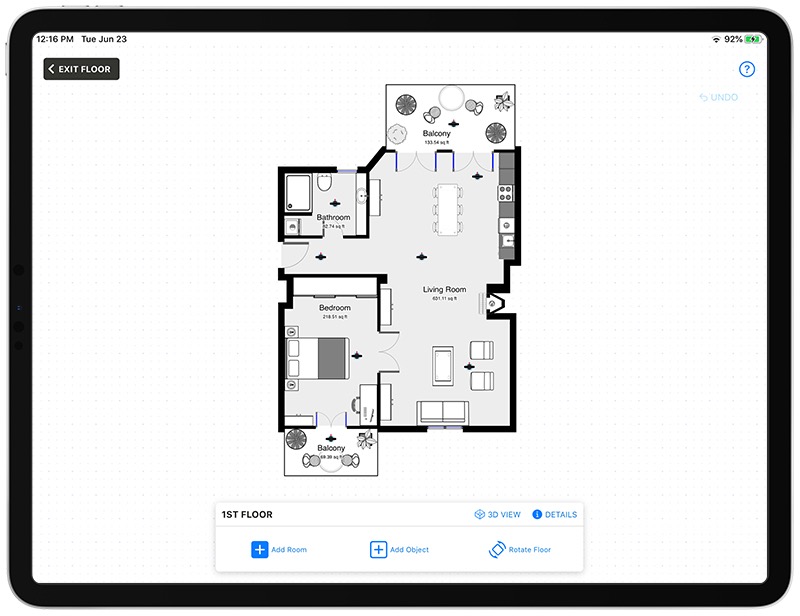 Room Level
Double tap a room from the floor level to get to the room level.
Add objects, annotations and flooring to the room.
Add photos & notes and complete custom forms relevant to the room.
See and edit room details, such as ceiling height, room color, and room type.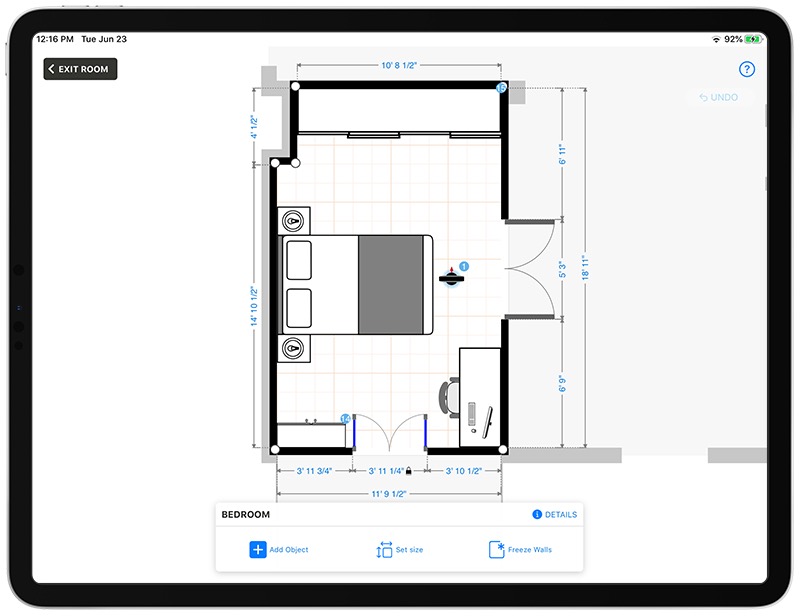 Object Level
add pictures or custom fields to specific objects.
Double tap an object in the room to get to the object level.
See and edit object details, such as measurements, price, and photos & notes.
Duplicate or delete the object.
Set distance between the selected object and another object or wall.
It is important to note that you can also see and edit details about your walls by tapping a wall in the room!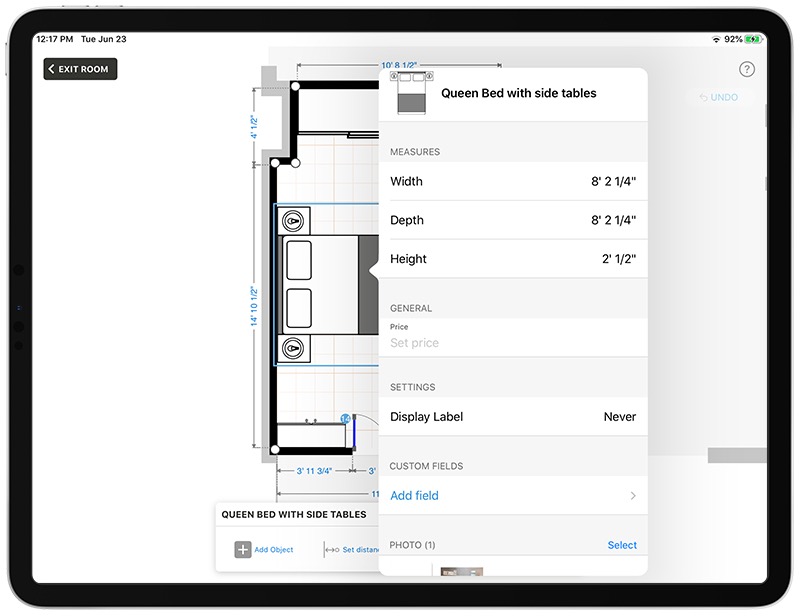 Final Notes
Don't forget that practically everything in magicplan has a details section for you to add valuable information.
The more detail you add to your project, the better your exports will be!