magicplan has a lot of different levels and contextual menus. Use this guide to find your way in the app.
magicplan is mobile app with many different menus. Here is a brief explanation of those menus in magicplan. This will help you to find your way around!
Home Screen
When you open magicplan the home screen appears.
Here you find all your floor plan projects. It's the place to upload plans to the cloud, duplicate or delete them.
You can access the local storage of your device and your own personal cloud storage.
Switch between different workspaces with a few taps.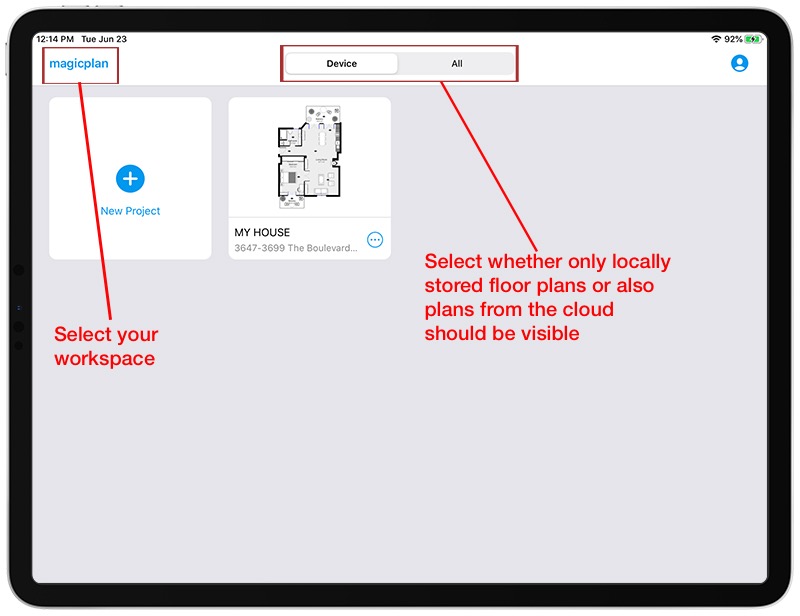 Project Level
On the floor plan level, you find an overview of all the different floors of your floor plan. Also, you can create an estimate for your project or export and share your floor plan.
Here is where you will also be able to upload key details for your project, such as an address, as well as lots of other important information.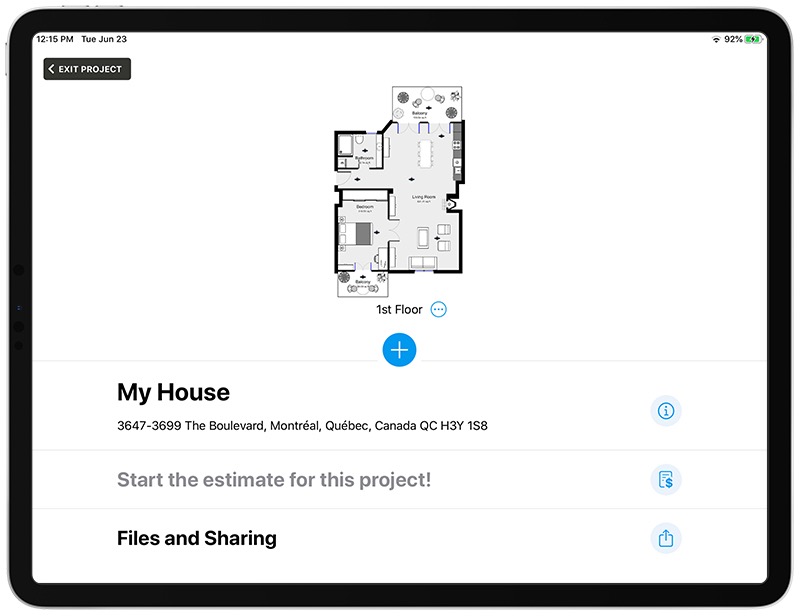 Floor Level
Within the floor level, you find the details for a specific floor. Here you can assemble rooms, view plans in 3D, adjust the interior and exterior wall thickness for the entire floor, and even adjust the entire floor's default ceiling height!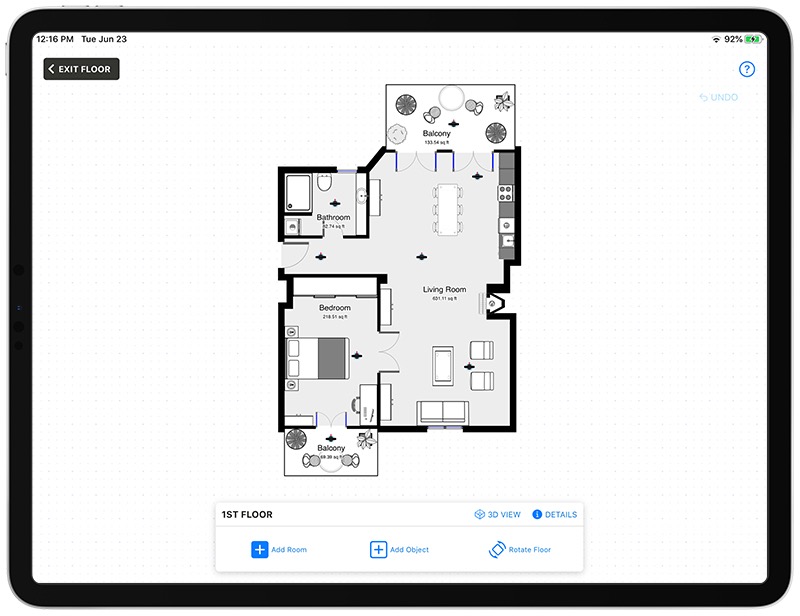 Room Level
By tapping twice on a room, you access room level. Room level is important for furnishing, adjustments, and the addition of photos and annotations.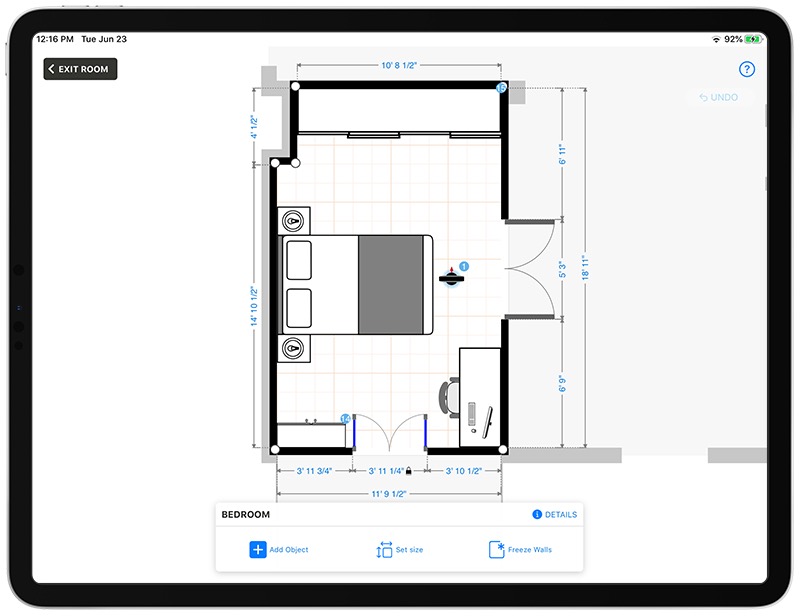 Object Level
Double tapping on an object will redirect you to the object level. Here you can adjust their dimensions and details, add pictures or custom fields to specific objects.
It is important to note that you can also access and edit details about your walls as well! Don't forget this if you want to mark a wall as "Load Bearing"!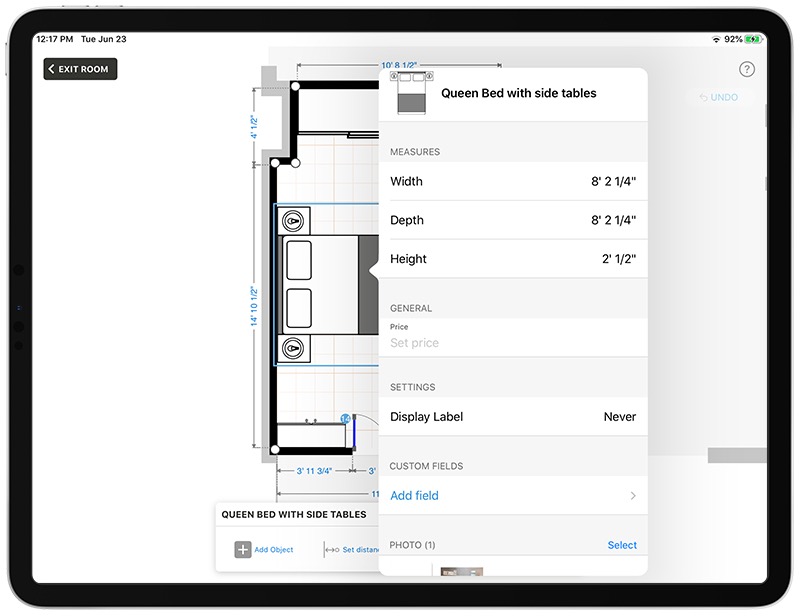 Final Notes
The more detail you add to your project, the better your exports will be!
Never forget that practically everything in magicplan will have a details section for you to add valuable information.