Check out the article below for a brief overview of the changes made to our Details, Photos & Notes, and Forms section of magicplan in the latest 9.5.0 update!
What Changed?
9.5.0 introduced a lot of small but impactful user interface changes within magicplan. Most notably, the formerly referred to Details section in magicplan is now divided into Details, Photos & Notes, and Forms.
What does this look like? Check out the images below!
Details View
Above is an example of what a the new user interface looks like on a floor level. As you can see, under the Details section you still have all of your pertinent statistic information and ceiling height/wall thickness information.

Photos & Notes
Photos & Notes is probably the most self-explanatory section of the new interface. Simply put - anything related to notes or photos that you add to a project, floor, room, object, or wall will be located right here in this section. Easy, right?!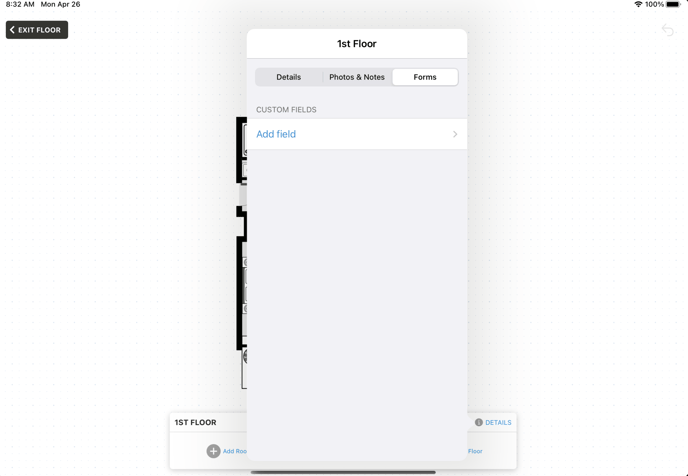 Forms
Last, but certainly not least, is our Forms section. In this section you can create Custom Forms directly within a project and also access any predefined Custom Forms setup within the magicplan Cloud.
Want to Learn More?
Version 9.5.0 introduced a lot of quality-of-life updates for magicplan users. Check out some of the other articles below to learn more about the changes made!