With magicplan, you can create a 3D model with one tap.
You don't need a 3D expert to view homes in 3D. Just use magicplan the App. Here is how you create 3D models with magicplan:
Make sure your device is connected to the internet.
Go to floor level.
Tap on the "3D" button at the bottom of your screen.
Use two fingers to zoom in and out, with one finger you can turn the entire model and by using three fingers you can move the center of the model.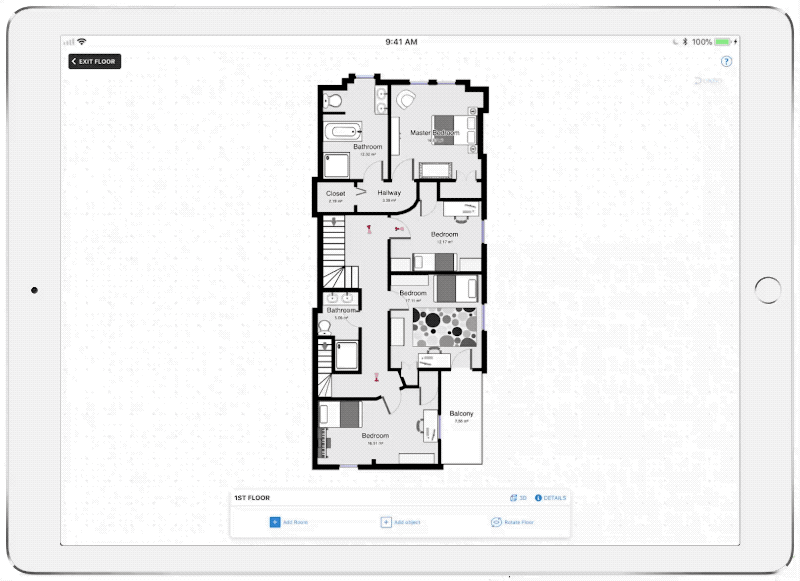 Note: Make sure you have assembled all your rooms correctly before rendering the 3D model. Otherwise there is a chance that rooms are overlapping and the 3D view is displayed incorrectly. If rooms overlap the affected area is marked with grey lines on floor level and if you open the 3D view, the area will be covered by a grey "shadow" (parts of the ceiling are displayed in black).
Learn how to view and share a 3D model from the magicplan Cloud.