Export your project in various formats.
The magicplan app offers you several different export options and export formats.
How to Generate a File in the magicplan app
Go to home screen and select the plan you want to export by tapping on it.
You are now on floor plan level. Go to "Files and Sharing".
Navigate to the type of export you want:

Report PDF
Sketch PDF
Sketch Files
3D Model
Statistics
Estimate Files (If there is a cost estimate present)

Select the 'Configure' button to adjust export settings. Learn more about customising your exports.
Generate the export you want by simply clicking on the name of it.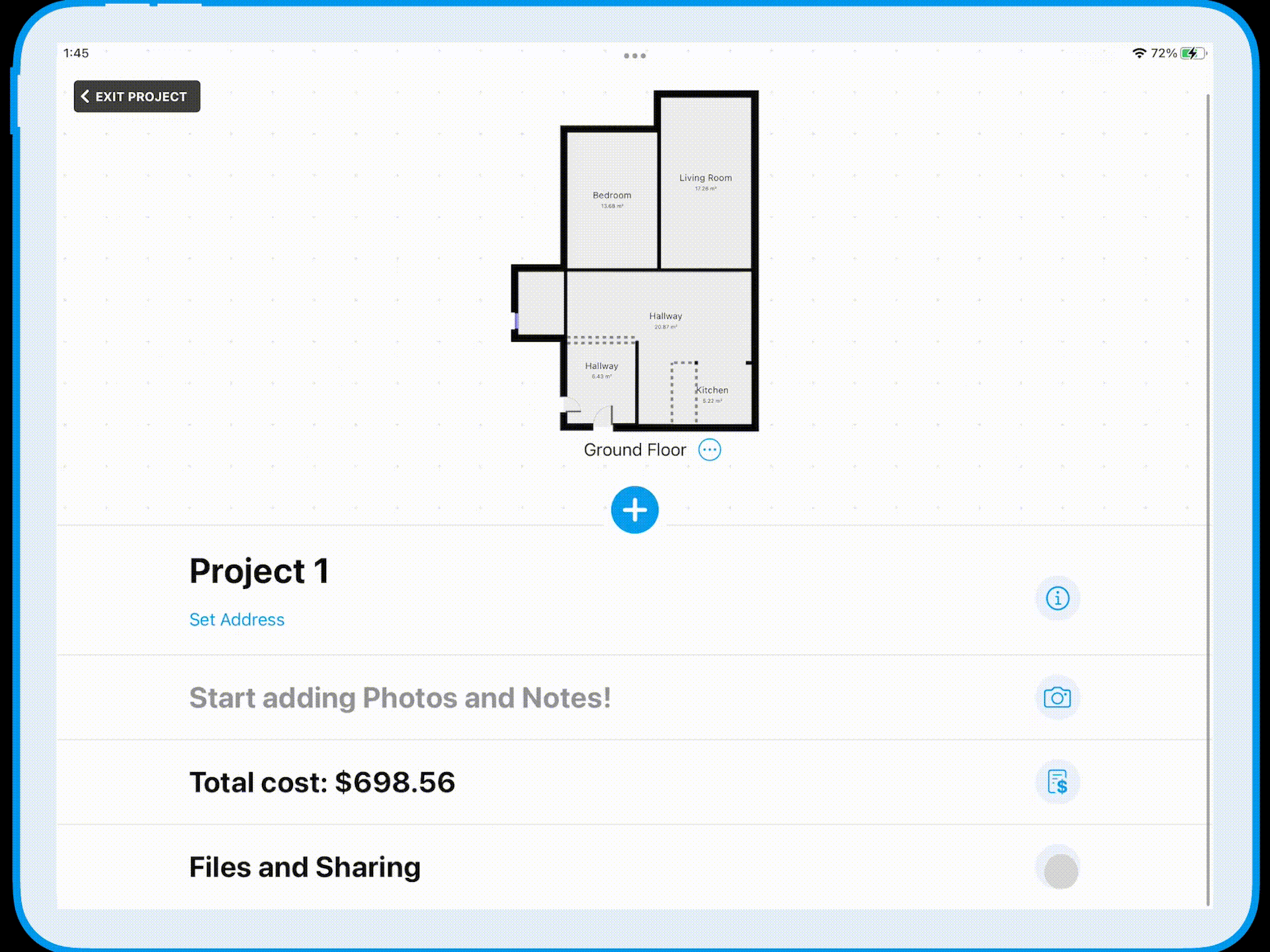 How to Generate a File in the magicplan Cloud
Open the project you'd like to export
From the dropdown menu on your top-left, select 'Files'
Select 'Export' next to the file format of your choosing
Click on the file you'd like to download and retrieve

How to Retrieve a File
There are a couple different ways to retrieve your files:
You can save it locally to your device by clicking directly on the newly generated file and using the options provided (depends on whether iOS or Android)
Alternatively, you can access your files via the cloud on your computer, which will act as a repository for all the different files you generate for your plans.