Floor plan creation for everyone: create a floor plan in no time. Get started with the first steps.
Get started with magicplan! Here is how: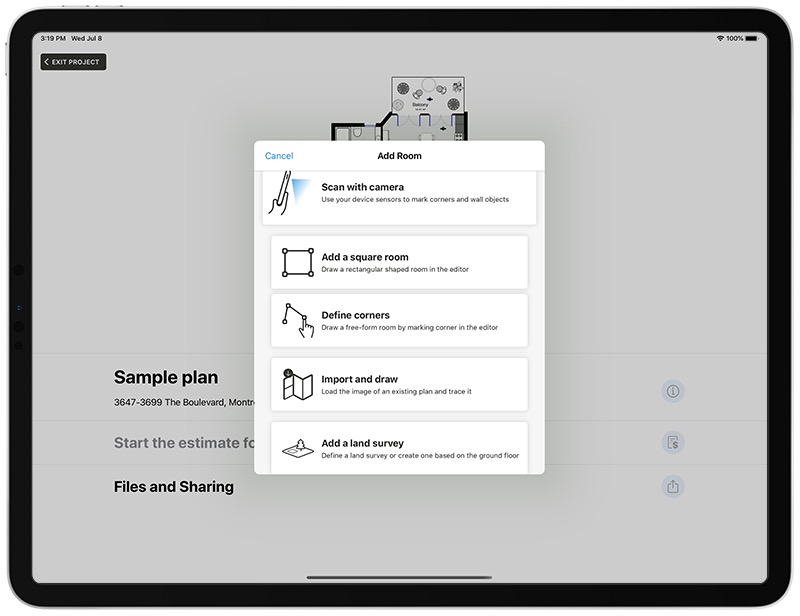 Start creating your first room. magicplan offers several options to do so:
Square Room: A quick way to create a new rectangular room. Even if the room is not completely rectangular, but close to it, it makes sense to start with a square room and then add additional corners.
Free Form: Another way to create a room is the free form feature. Simply create the corners of a room by tapping.
Fill Room: This feature is perfect if you have already created the majority of rooms of your floor plan and now have some blank spaces left. You don't need to draw or capture an entire room to fill them. Just use the fill room feature and with one tap you are done.
Import & Draw: This feature helps you to digitalize an existing floor plan. Just take a photo of a floor plan and draw over it.
Duplicate: You have already created a room that is similar to the room you want to do next? Just duplicate the room!

Browse our help center to learn more about magicplan.
Have fun creating projects!