Once you have added a piece of furniture you can adjust and customize it.
If you want to adjust furniture objects that you have added to your floor plan, go to the Room Level.
There you have two different possibilities to adjust the dimensions of your object:
Double-tap on a furniture object and manually change the dimensions by choosing "Width", "Depth", or "Height". You also can re-measure these dimensions with a laser.
Tap on a furniture object just once and drag the object with two fingers, until the piece of furniture fits your plan.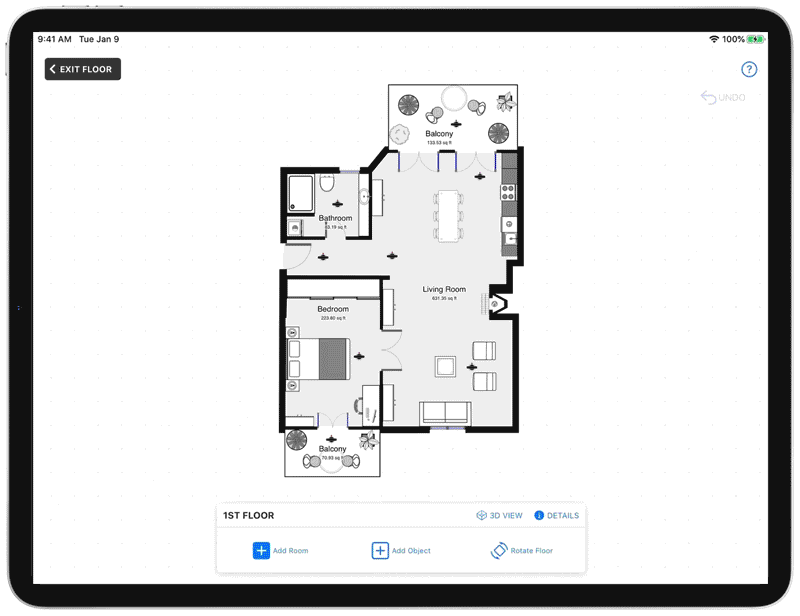 Apply measurements to groups of objects
If you have the same object in your project in multiple floors, you can change the dimensions of all of them together, instead of editing them manually. To do this:
First make the desired changes to one object
Then open up 'Details' either by double-tapping the object or selecting it from the bottom of your screen
Now select 'Apply measures to' and select all the objects that you would like to make these changes to
You'll see that all selected copies of your object in your floor plan now look the same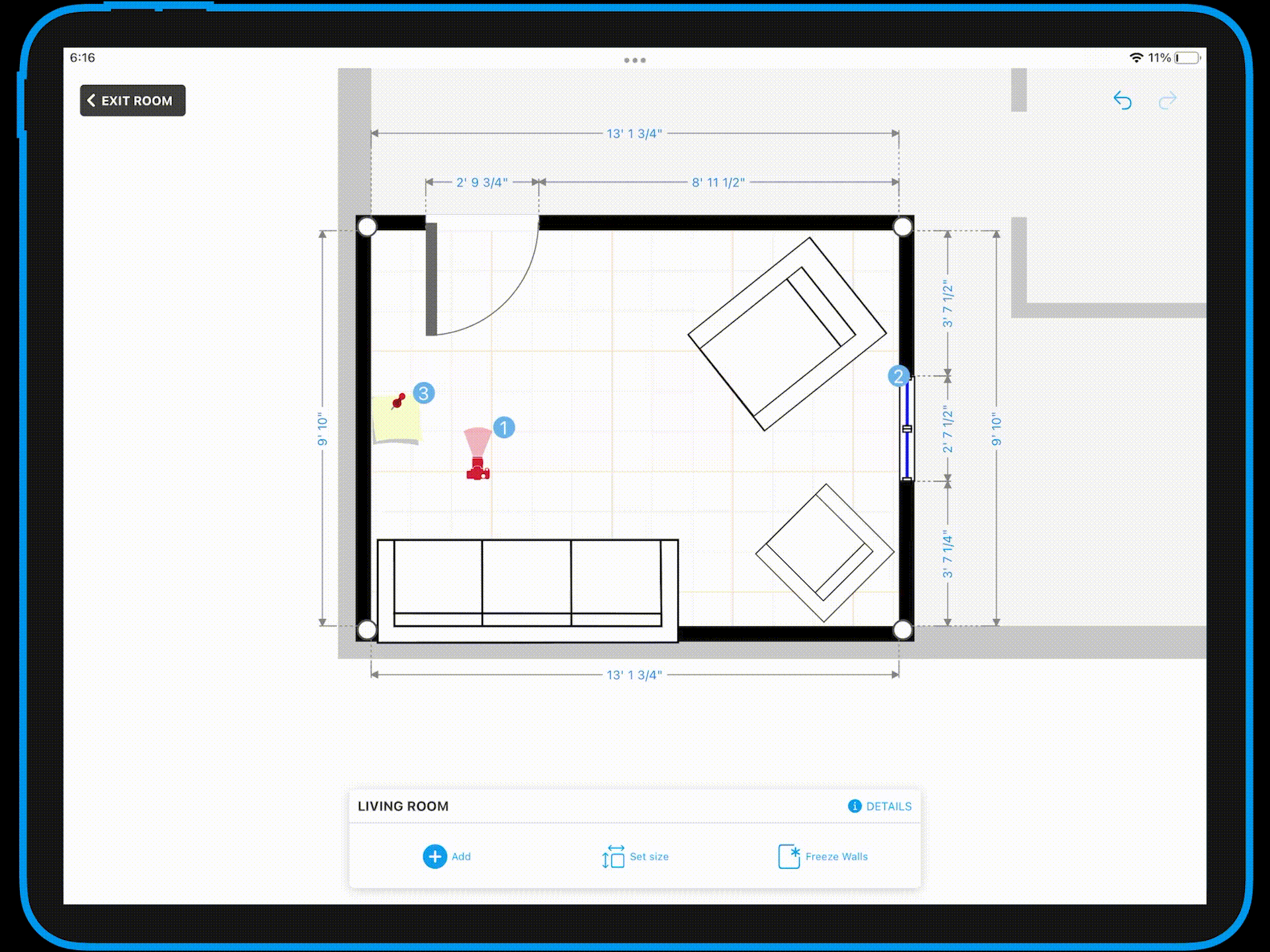 Notes:
To delete an object, select it by tapping and press "Delete" at the bottom. Learn more.
You can easily create your own 2D and 3D objects.