Access your exported documents from a desktop computer.
We have great news! You can now download your exported files directly from your magicplan
Cloud
!
First, you have to export your projects from the magicplan app, which means from your mobile device. As soon as you export your project in the app, the generated files will also be available through the cloud.
Here is how you can download your files from the magicplan cloud:
Sign in with your email address and your password. You will automatically be redirected to your project overview page.
Open the floor plan you want to export.
Select your export option (files, images or estimate) in the top left corner. Et voilà: your files should appear ready to export. Simply download the file you need - anywhere and anytime.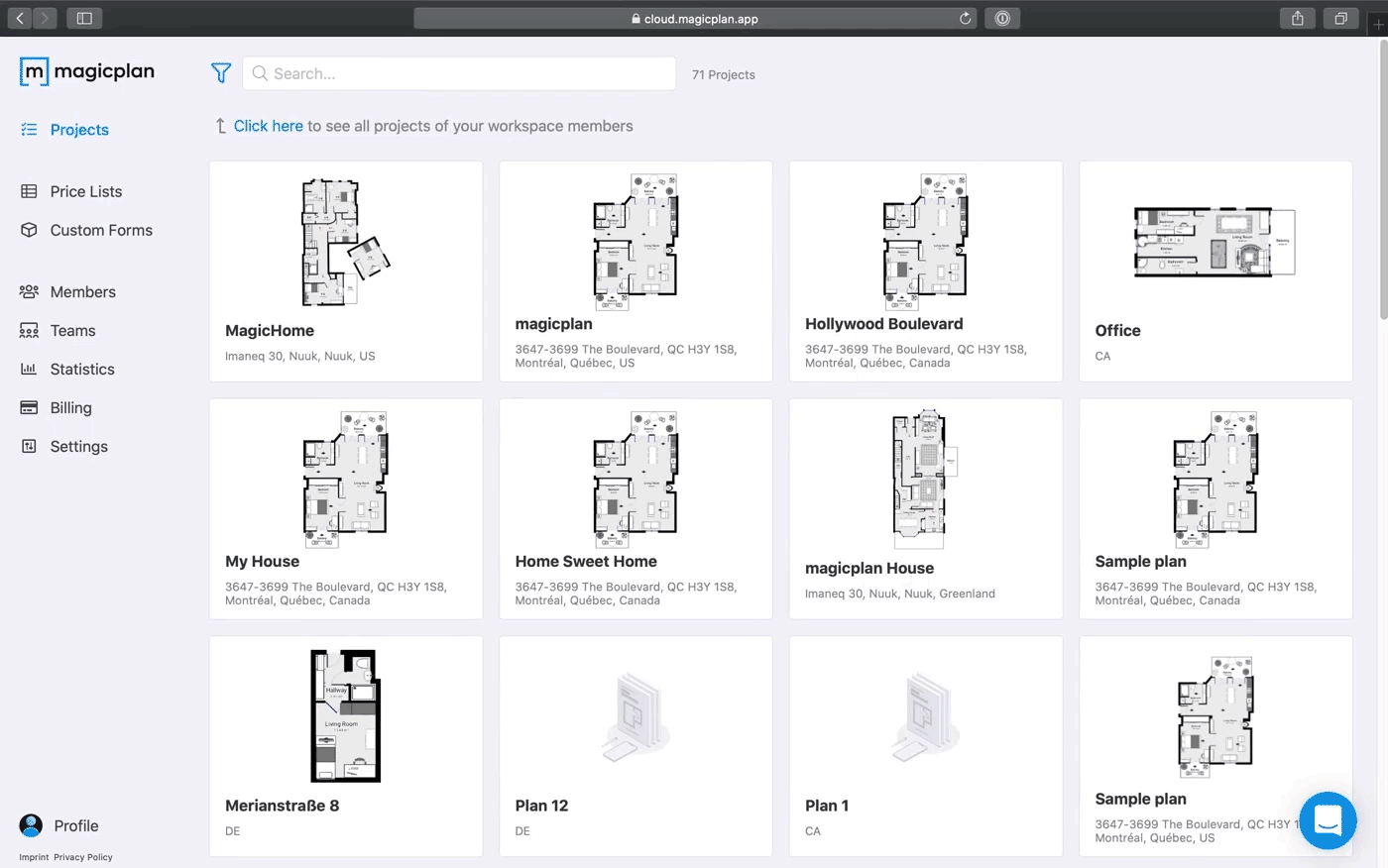 Note:
What happens if you let your subscription expire? What happens to your exports? All your plans will stay in your account, but from the expiry date on, you won't be able to access the generated files from the cloud anymore.