Create a Room With the Define Corners Feature
Learn how to create a floor plan with the free form feature. All you need to do is tap!
Go to the Home Screen.
Open the project you want to edit.
Tap on "New Room ".
Tap on "Define corners "and select floor and room type you want to draw.
Draw the room by tapping the corner locations. Use the grid in the background to estimate the length and angle of your walls.
After you added all the corners, you can adjust the room. Or you can simply continue and add a new room to your plan.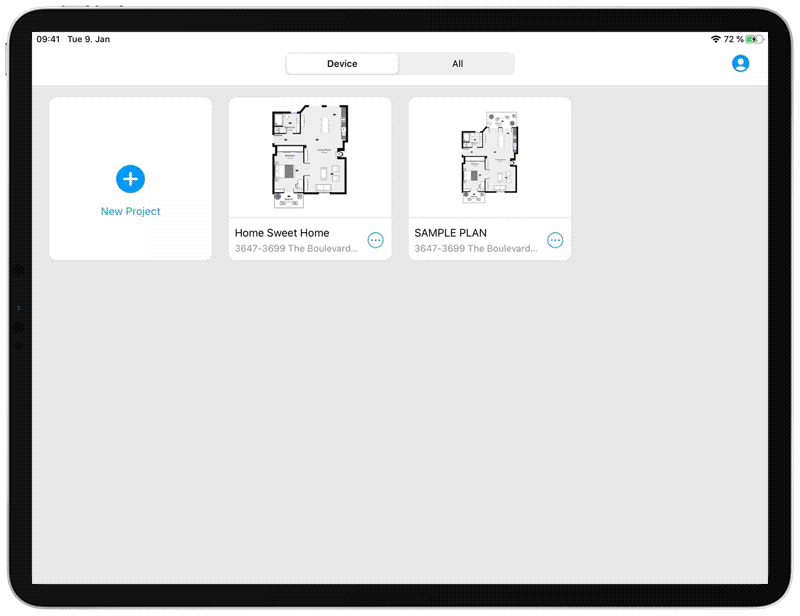 Note:
For unit setting 'metric': one tile is 1 square meter
For unit setting 'imperial': one tile is 9 square feet
Learn how to change the units of your projects here.