Workspaces: Multi-User Collaboration in magicplan
Do you want to manage your work and your team easily and fast? Here is the way to do it! We have developed Workspaces and Teams - a solution that helps you to manage and collaborate on projects.
What is a Workspace?
A Workspace is an organizational environment in magicplan where users can manage and collaborate on projects. You can think of it as a virtual office where you keep all your projects stored and organized. Like in every office, you have someone who is in charge. In the magicplan Workspace, it's the Workspace Owner. While each Workspace can only have one owner, you can assign multiple Admins to manage Members and Projects.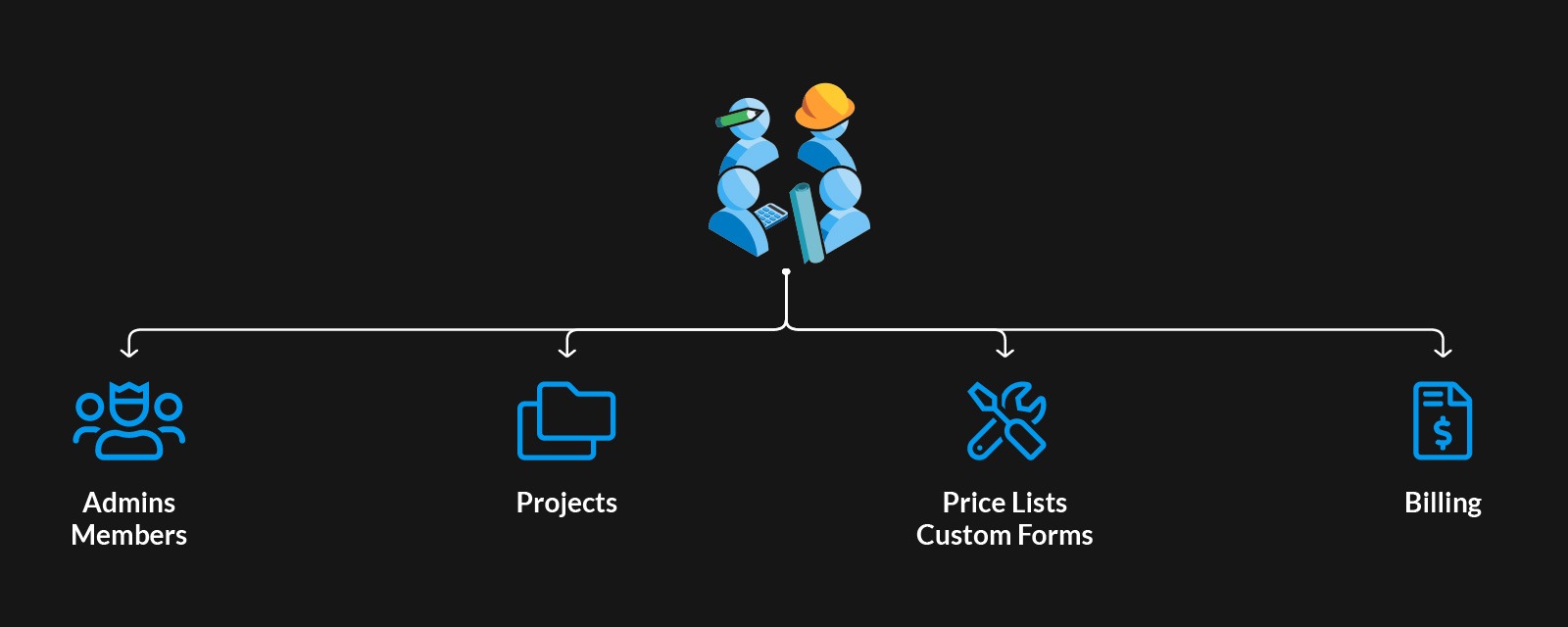 What is a Team?
If you need more structure, you can add Teams to your Workspace. Teams offer many of the features a Workspace does. Members of a Team will only have access to the Projects, Price Lists, and Custom Forms assigned to that Team. Additionally, you can invite Guests to a Team – this can be anyone from an external contractor, architect, or a client you decide to invite. Teams help you structure your projects and users so that everyone can focus on what's important.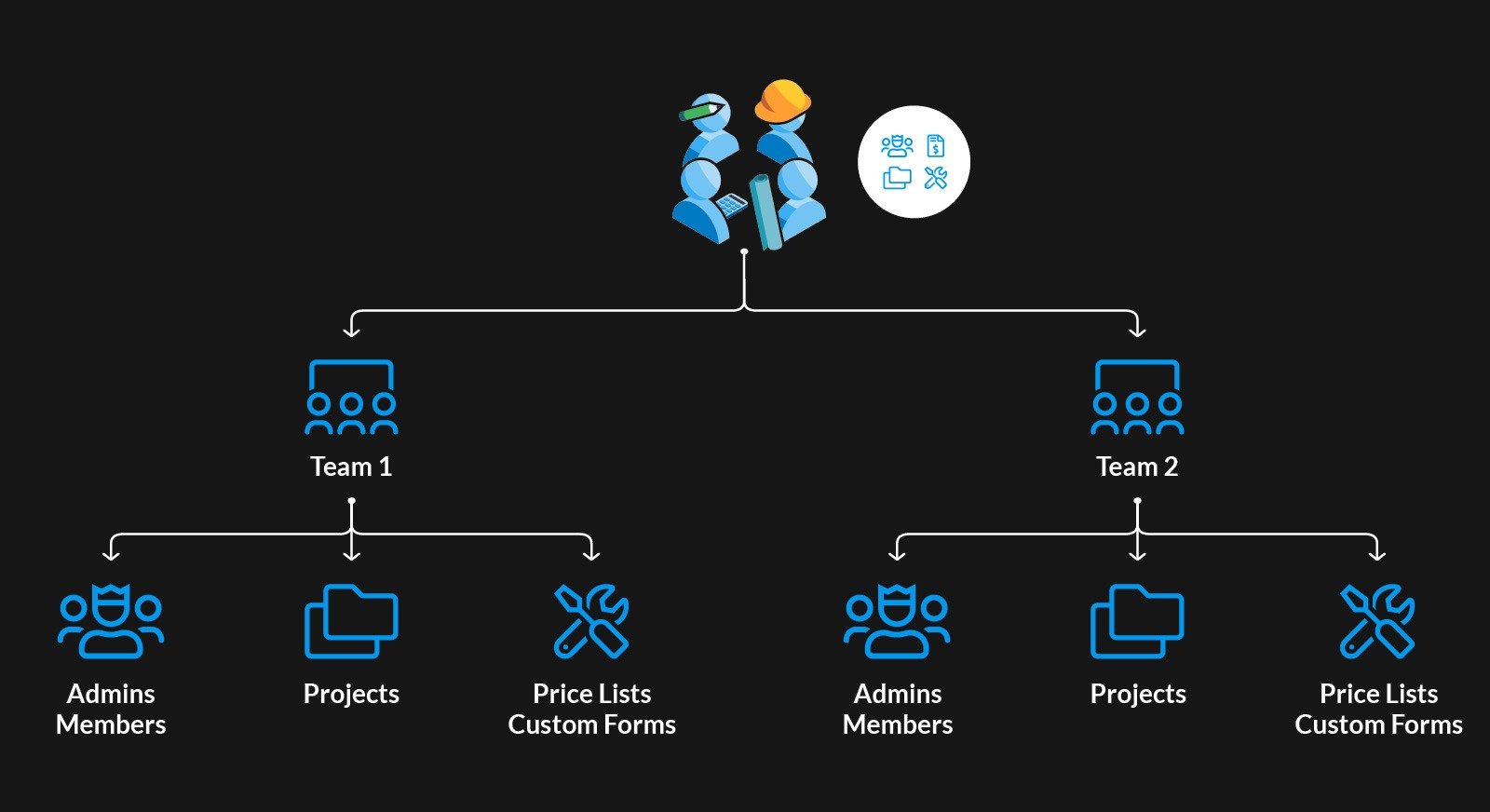 Invite Members:
In order to invite Workspace members, you need to access the "Members" section in the magicplan Cloud. Once you have purchased a subscription for yourself, you can then select the option "Invite Member" from the top right corner of the screen. You can then add the email address and name of the member you want to invite; you can also invite multiple members at once. In the next step, the amount of the payment will be displayed. Keep in mind that you can only add workspace members with the same subscription type as yours. Once the payment is completed, the invites will be sent and once they are accepted, you will be able to see your new workspace members in the Cloud. You can either give them Admin rights or let them in your workspace as regular members.
In order to invite Team members, you first need to create your Team. Once you have done that, you can either select existing members from your workspace or add guests. The workspace members will be added directly, while the guests will need to accept the invite, and if they have a similar subscription type, they will be added to the team. If they do not have a subscription, they need to purchase one first.
Subscription details:
Every member of a Workspace requires a seat in one of our subscription plans. Seats can be assigned or cancelled as you go. At the beginning of a billing cycle, you will receive one invoice for all seats. Guests are not part of a Workspace (only a Team) and require their own active magicplan subscription.
Project Access
What can I see? Here is what you can access in project collaboration with other members:
ℹ️ The table below refers to the Cloud.
In the app, you can access your workspace and any teams you are part of via the Workspace switcher. BUT: You will always only see projects that are assigned or created by you.
All

Workspace

Projects

All

Team

Projects

Own

Projects

Other

teams

Workspace Owner
✅
✅
✅
✅
Workspace Admin
✅
✅
✅
✅
Workspace Member
✅
❌
✅
❌
Team Admin
✅
✅
✅
❌
Team Member
✅
✅
✅
❌
Team Guest
❌
❌
✅
❌
💡 All Team Admin/Members are Workspace Members, but not all Workspace Members have to be part of a Team