How to Purchase a Subscription in the magicplan Cloud
Follow these steps to upgrade your account with a cloud based subscription:
1. Log into the magicplan cloud
2. Select "Upgrade" above your profile icon
3. Select the desired subscription tier by following the applicable "Get Started" button
4. Confirm subscription selection and number of seats to purchase
5. Enter your billing information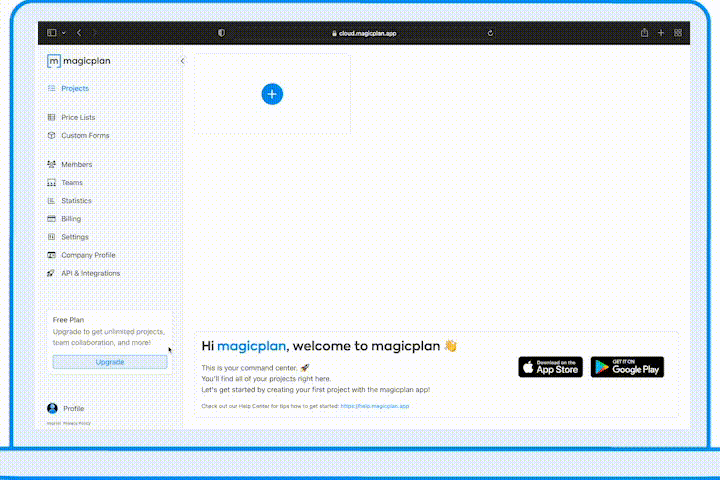 Please Note: In order to purchase a subscription via the magicplan cloud, all previous subscriptions purchased via the App Store, Google Play Store, and PayPal must be inactive.
Pending Subscription
In the event that your subscription is at the "pending" status, an additional confirmation step is required by your bank. This is not uncommon, as many banks require additional verification for security purposes. Should this occur, please reach out the applicable financial institution for next steps.