Manage Your Workspace and Team Projects in the Cloud
Are you wondering how you can access your workspace projects?
No worries! Here is the answer:
First, if you are a member of multiple workspaces, you need to make sure that you are in the correct workspace. To switch between workspaces, click on your Profile icon on the lower left corner of the screen and select a workspace from the drop down list. Then:
Select the Projects option from the left toolbar
Click on the Filter icon on the top of the page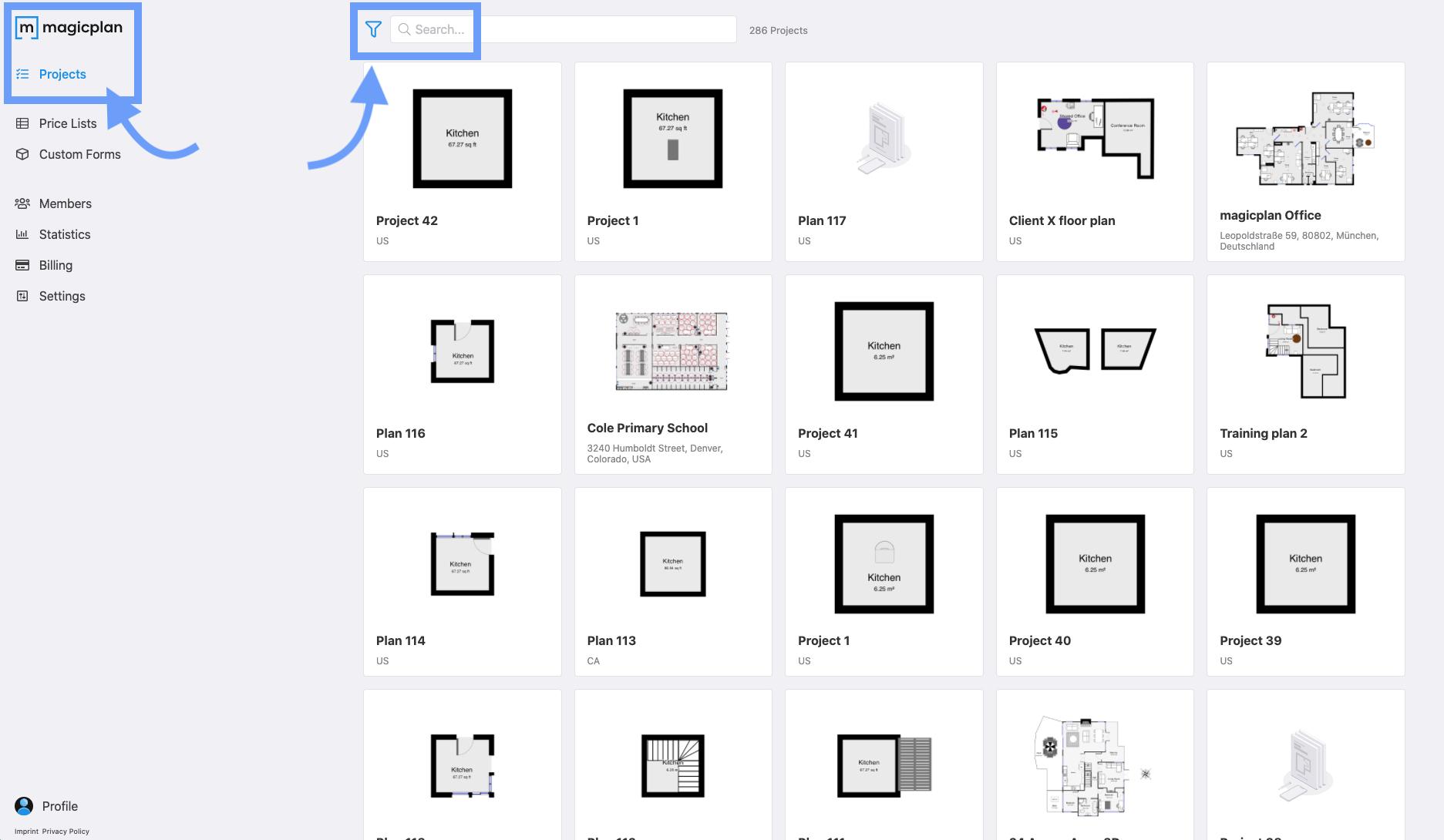 Once the filter has been enabled you will be able to view all the projects. You can also filter the plans by Member or Team.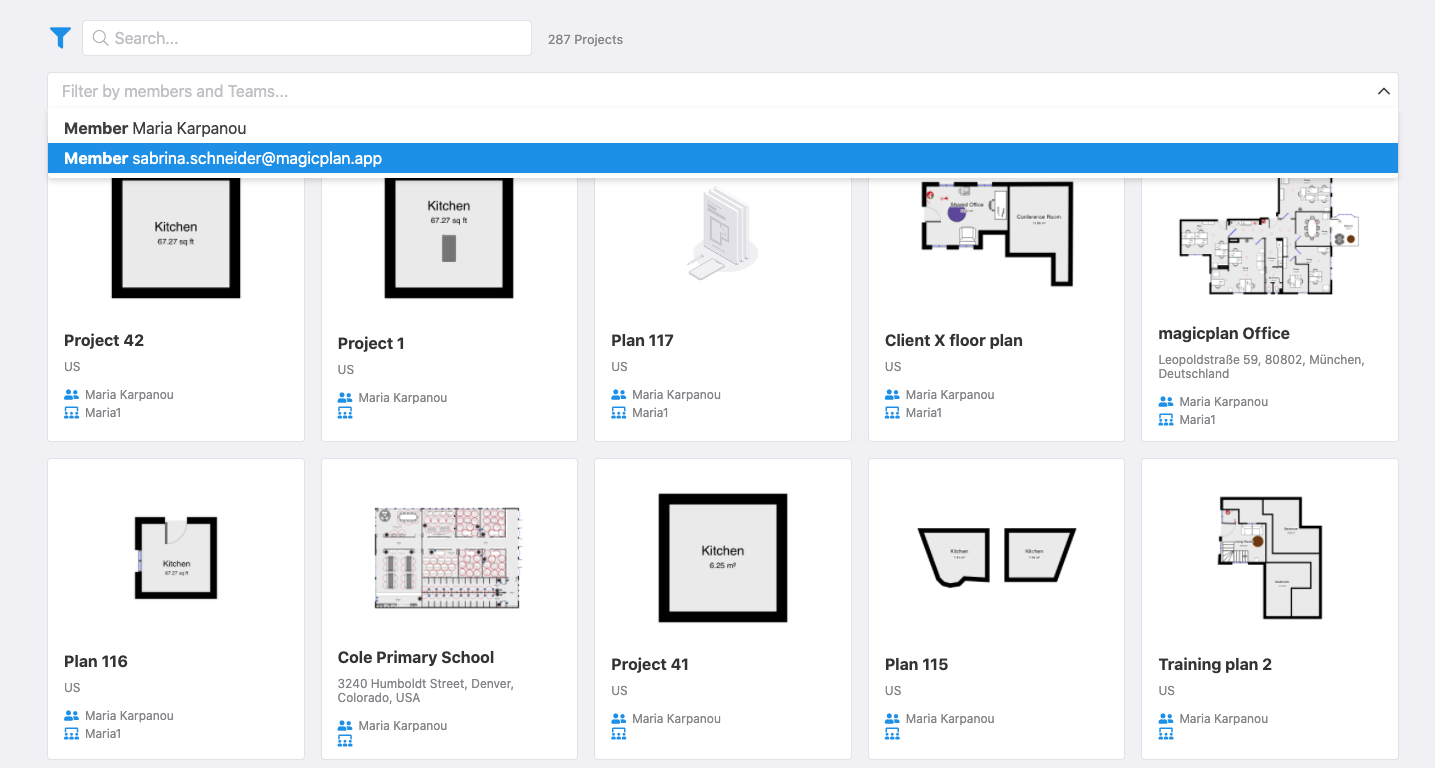 Want to know how Workspaces and Teams work? Find out about it here!