How Can I Add Sloped Ceilings and Roofs?
I would like to add a sloped ceiling/roof.
In the current version of magicplan it is not possible to add sloped ceilings or roofs.
We can offer two alternatives though:
You can either add a flat roof as an extra floor:
Tap on New Room and Select the "Roof" option in the Floor list.
Alternatively, you can indicate the different elevation within a room with an annotation. To do so...
go to room level
tap on 'Add object'
select 'Annotations' and then 'Elevation'
once you have inserted this object in your room, tap on the 'edit' option of the object and enter the right elevation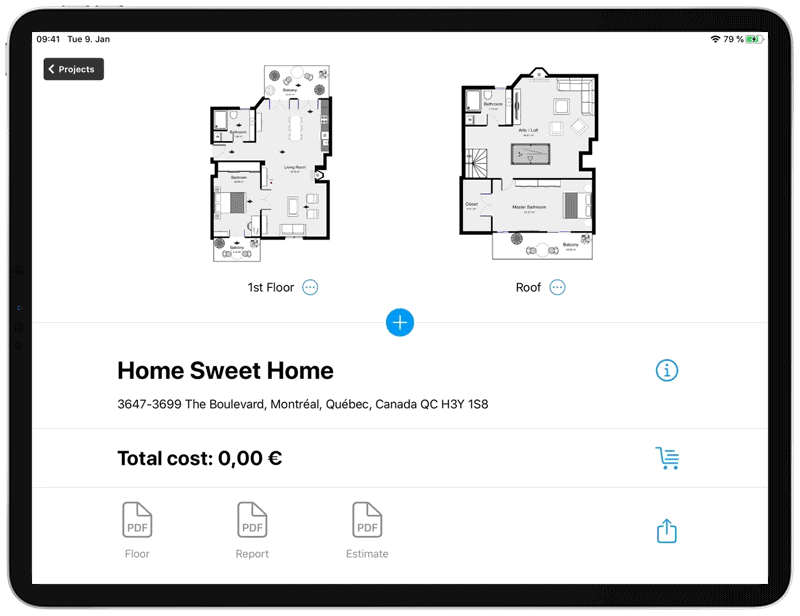 Please also keep an eye on our webpage and product update reports for news on the sloped ceiling feature.