I would like to add a sloped ceiling/roof.
In the current version of magicplan, it is not possible to add sloped ceilings or roofs.
We can offer two alternatives though:
Add a flat roof as an extra floor.

Tap on ➕ to add a new room and select 'Add a square room' or 'Define corners'.
Select 'Roof' from the Floor list and 'Other' from the Room Type.
You can then add details about the roof by adding Photos & Notes or filling out a Custom Form.

Alternatively, indicate the different elevation within a room with an annotation.

Go to the floor of the project where you would like to indicate a sloped ceiling or roof.
Select the room(s) that has a sloped ceiling or roof by double tapping.
Select '+Add' and then 'Object'.
Select 'Annotations' and tap the 'Elevation' symbol.
Select the object now added to your room and move it to where you would like it to be.
Tap 'Details' in the lower right corner to enter the correct elevation.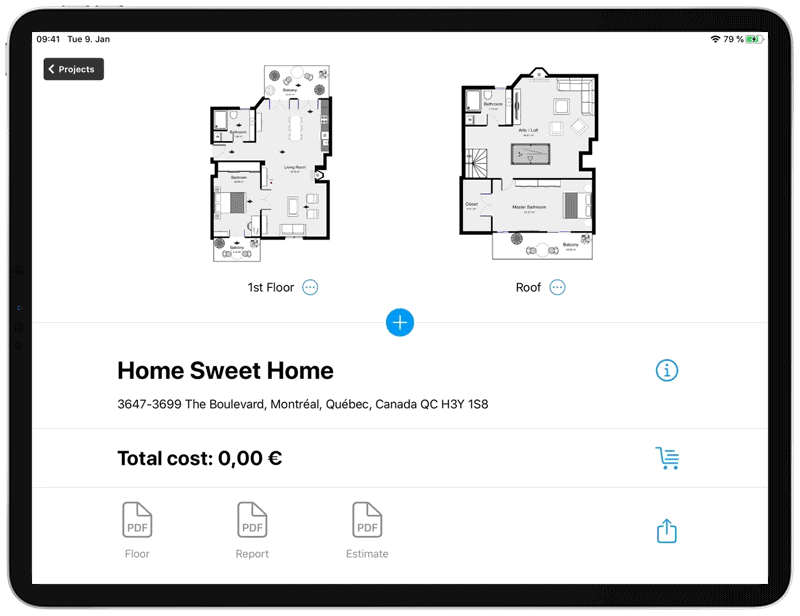 Please keep an eye on our webpage and product update reports for news on the sloped ceiling feature.