Make your floor plan accessible to everyone online.
With a Report or Estimate subscription, you can publish your floor plan online so that anyone with a link can view your project.
In the magicplan app:
Go to the magicplan home screen and open the project you want to export.
You are now at the project level. Tap on "Files and Sharing" at the bottom of the screen.
Switch to the 'Sharing' tab, then select 'Publish on the Web'.
Select 'Preview' to view the link on a new window within your device, or select 'Share link' to copy and send it to others so that they can access the plan.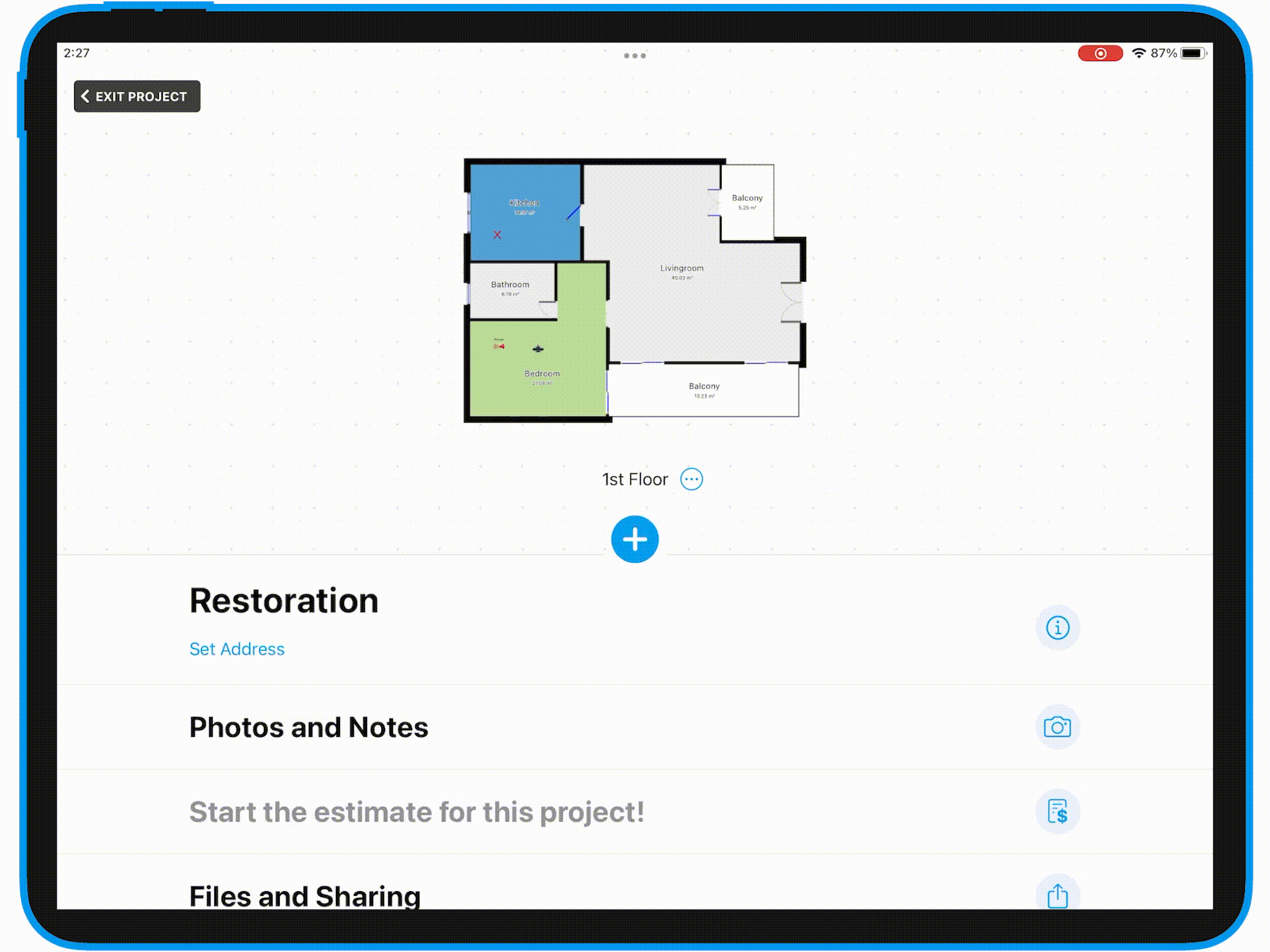 Log into your account and open the project you want to export
Click on the share icon at the top-right and select 'Get shareable link'
A pop-up window with all the possible features for your link will appear. Select and/or unselect any features to personalise your shared project.
Select 'Publish' when you're ready and the link will be generated. Click on it to open up the project in a new tab. Anyone with the link can then view the project in 2D, 3D, and 360 (if 360 photos are uploaded to the project).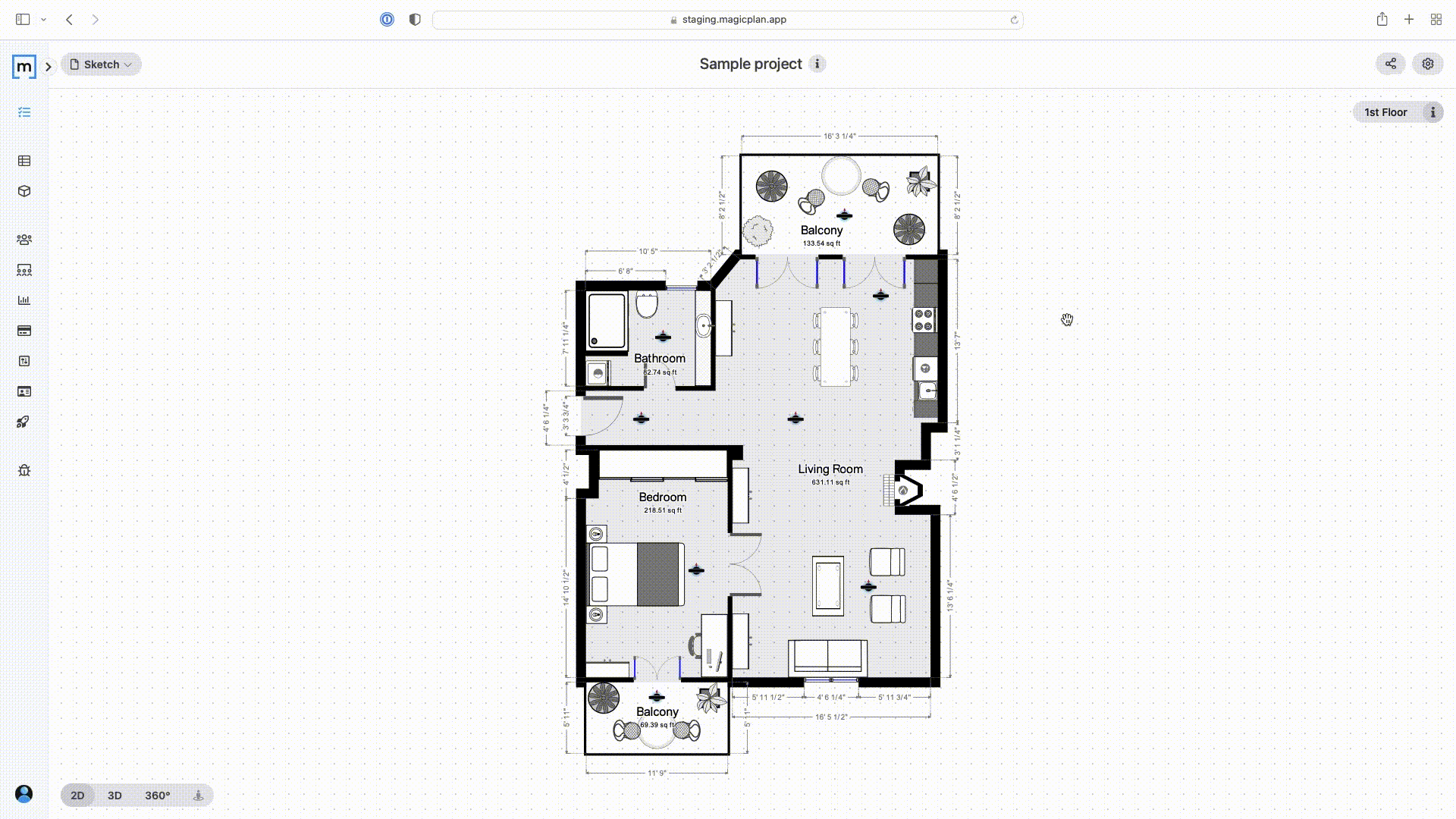 If there are changes you'd like to make to the features you want to include, you can always return to the project, make any changes, and then select 'Update' to generate a new link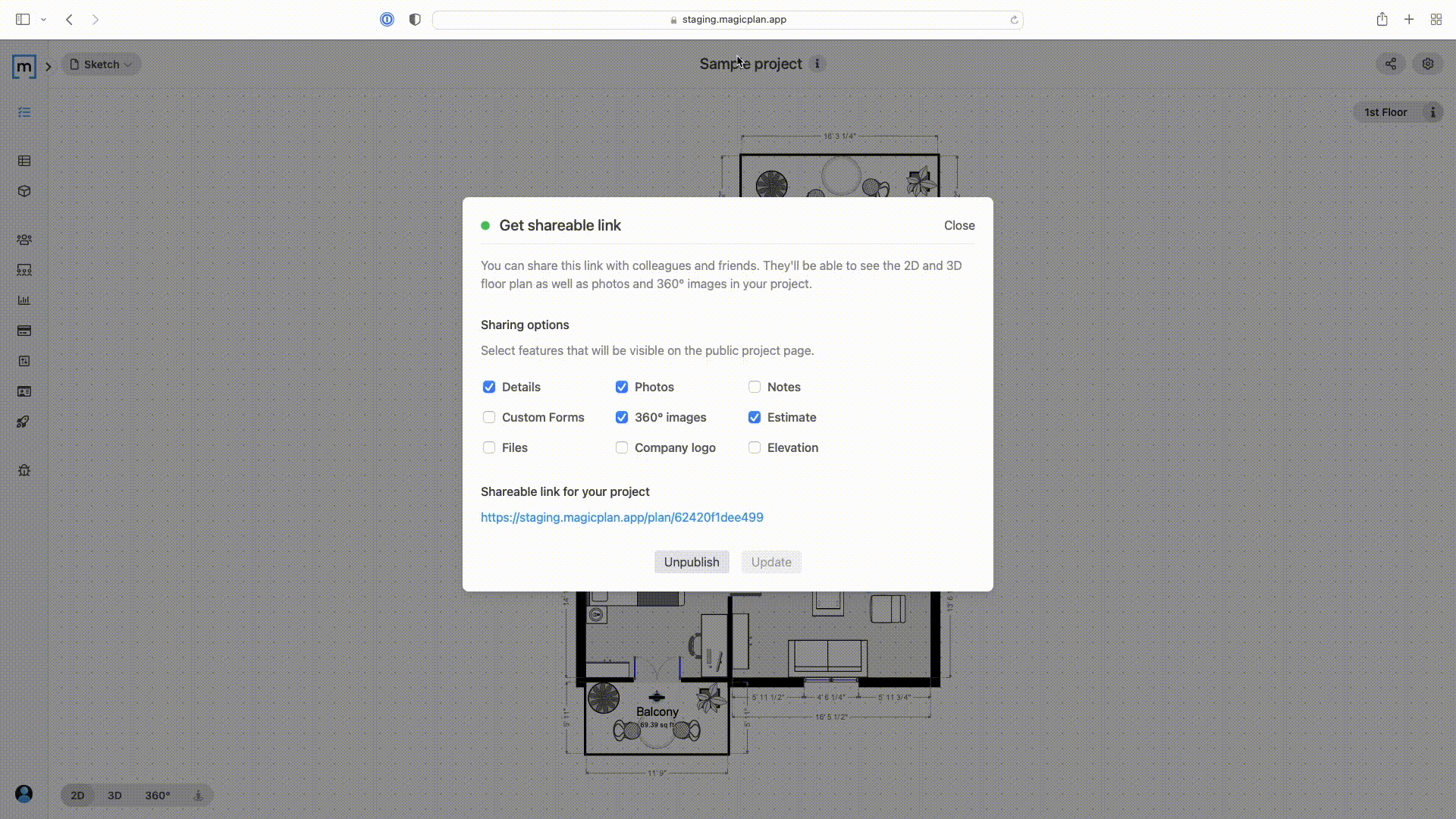 If you no longer want anyone with the link to access your project, you can simply unpublish it by returning to the project and selecting 'Unpublish'. The link will no longer be valid.