Learn more about how to set up your account using the settings and preferences available from the magicplan home screen.
Overview
Tap the "My Account" button on the bottom navigation bar to access your app's settings and account information. From here you can:
Edit your "Account" information

Set up your "Company Profile"

Invite "Members" to your Workspace or Team

Adjust your "App Preferences"

Access "Help & Support" resources



Account
This section allows you to set up your name and phone number and change your registered email and password. Turn on "Product Updates" to receive notifications about our newest app and cloud updates.
If you have a free account, you can also delete your account here.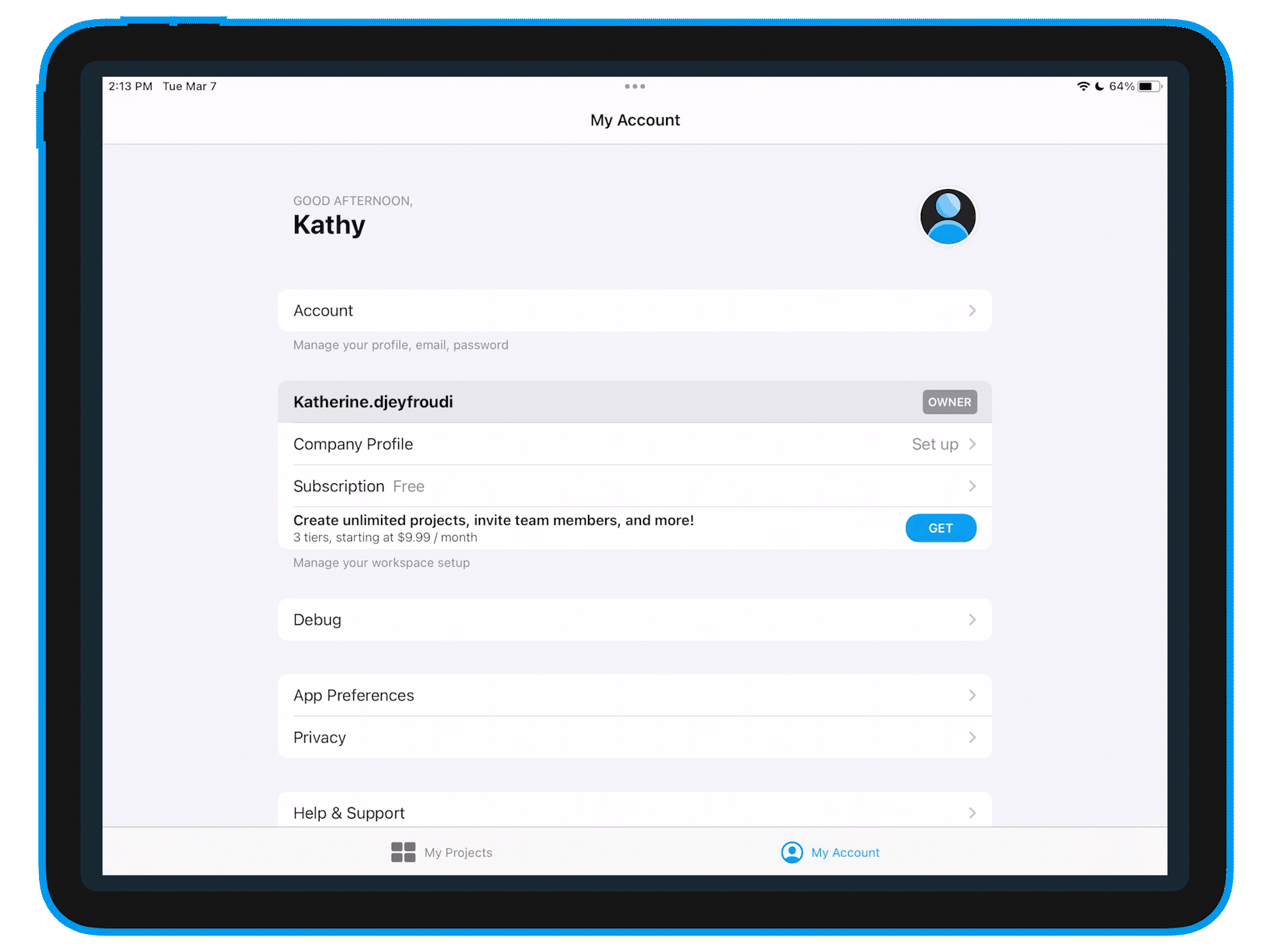 Company Profile
Read more about setting up your "Company Profile" here.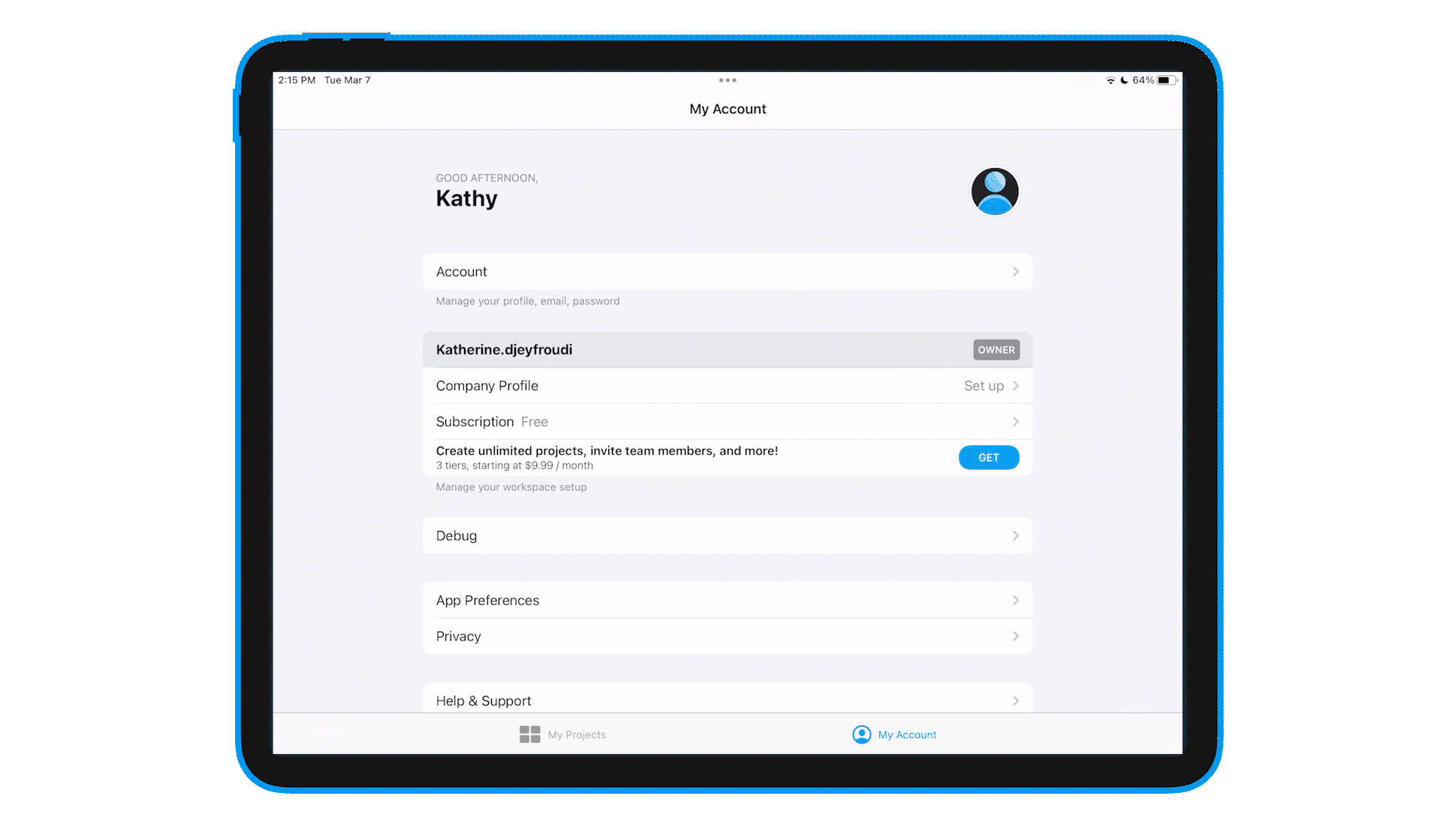 Members
Clicking "Members" will allow you to invite new members to your Workspace or Team or manage existing members through the magicplan cloud. Learn more about Workspaces and Teams here.
App Preferences
Here, you can change your units from metric to imperial and vice versa. You can also turn on "Make Local Copies" so that any photos from your projects are stored locally on your device.
Additionally, you can turn on "Cloud Backup" to make sure your projects are automatically backed up safely to your magicplan Cloud.
If you are synchronizing your plans between multiple devices or completing projects in a team, you will want to disable Cloud Backup. Learn more about when to disable Cloud Backup here.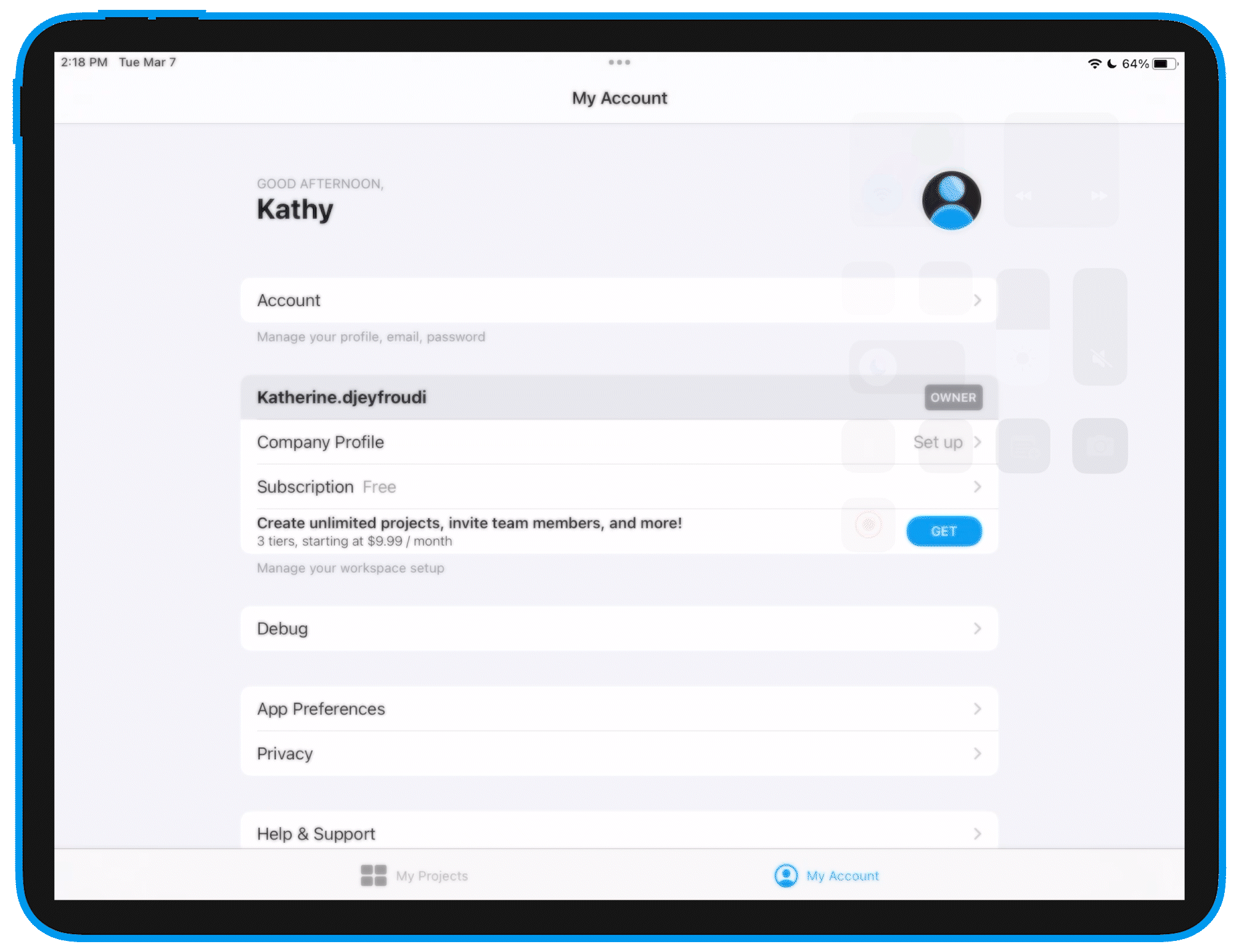 Help & Support
Contact our support staff or provide us feedback on the app in this section. You can also access our Help Center and other resources depending on your subscription tier here.