Learn more about how to set up your account using the settings and preferences available from the magicplan home screen.
Overview
When you open up the 'Settings' icon from the top-right of your screen, you will find a number of options. You can edit your 'Account' information, set up your Company Profile, other 'App Preferences', and find our support resources.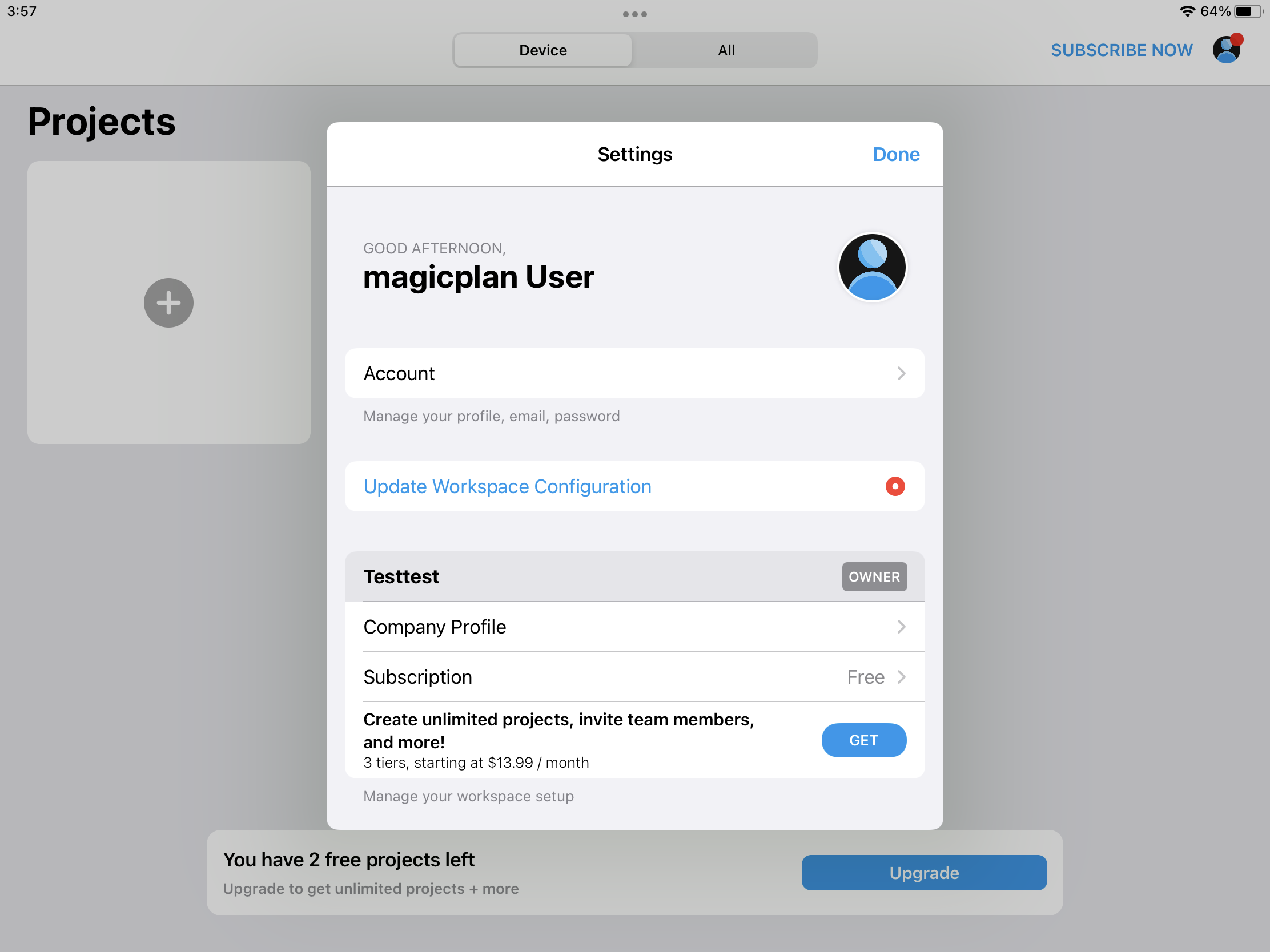 Account
This section allows you to set up your name and phone number, and change your registered email, and password.
If you have a free account, you can also delete your account here.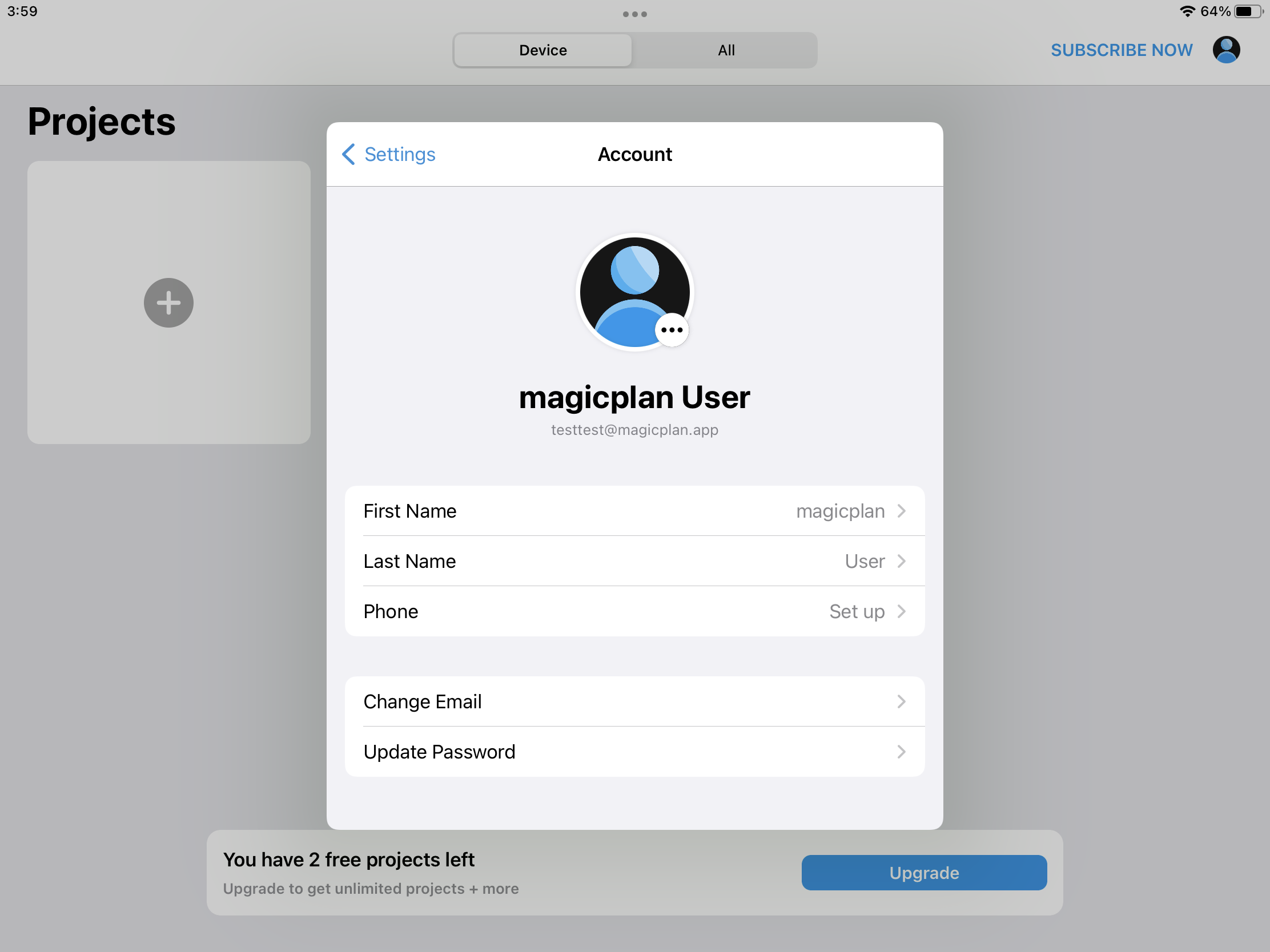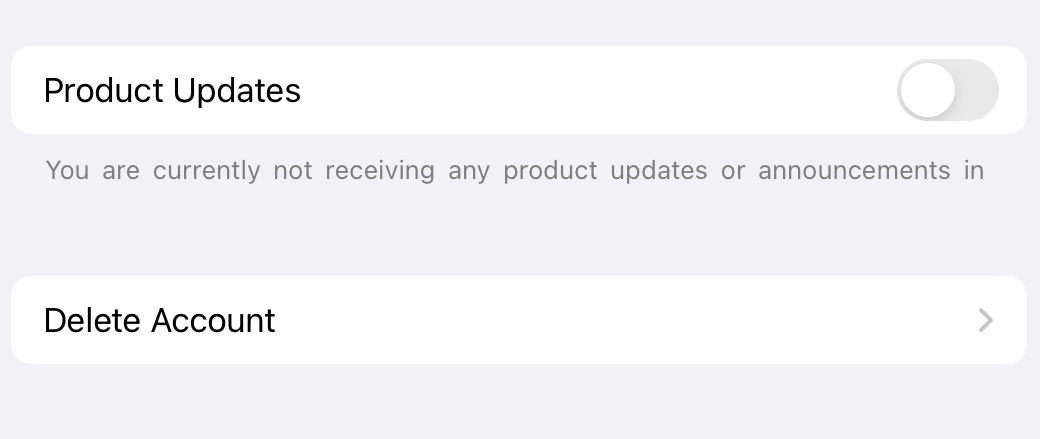 Company Profile
Read more about setting up your 'Company Profile' here.
App Preferences
Here, you can change your units from metric to imperial, and vice versa. You can also turn on 'Make Local Copies' so that any photos from your projects are stored locally on your device.
Additionally, you can turn on 'Cloud Backup' to make sure your projects are automatically backed up safely to your magicplan Cloud.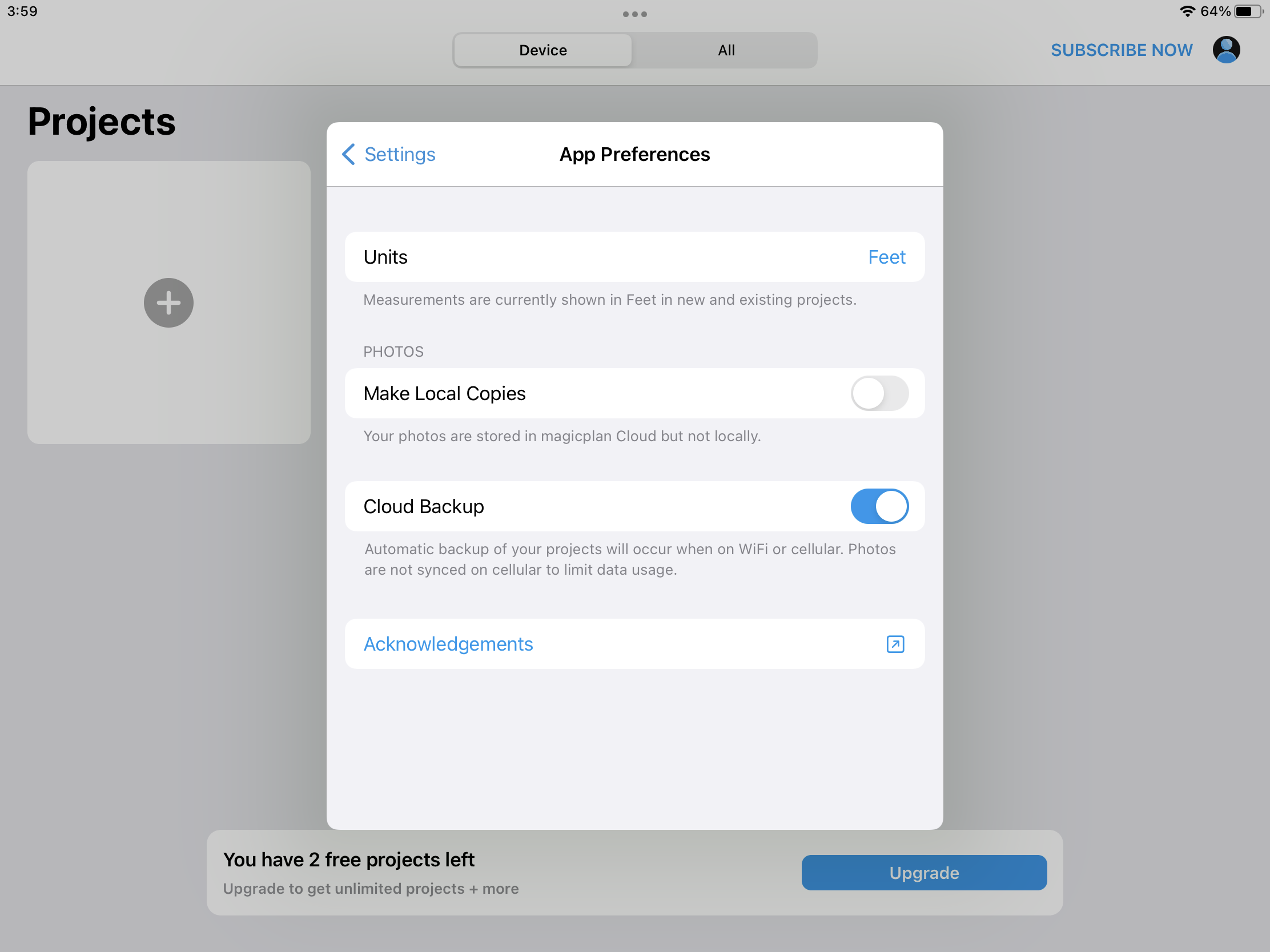 Help & Support
You can find a link to our Help Center, and other resources depending on your subscription tier here.