Switch between devices and work with the latest version of your projects.
Why is synchronizing projects across devices relevant for you?
For all Sketch, Report, and Estimate subscribers with magicplan, you have access to your projects on two devices. Therefore, if you create a project on your iPad and wish to resume working on the convenience of your iPhone, you can easily do so. Below, we outline that process and provide some tips and tricks for managing projects when working with colleagues.
If you use magicplan on two devices or collaborate with colleagues, we would advise you to synchronize your projects manually. Why do we recommend this though?
If the automatic back up feature is enabled, your plans will be updated automatically in the magicplan Cloud every time you make changes to a floor plan. If you amend a plan on your iPad and then open an older version already stored locally on your iPhone, you may automatically overwrite the changes from your recently updated iPad version in the magicplan Cloud. This may lead to data being lost that you expected to be saved. The same goes for working with colleagues on the same project across multiple devices.

To prevent the automatic back up to the cloud, please proceed as follows for both devices in use:

Tap on the profile icon in the upper right corner of the main screen and open the settings. From there, deactivate the option Back Up.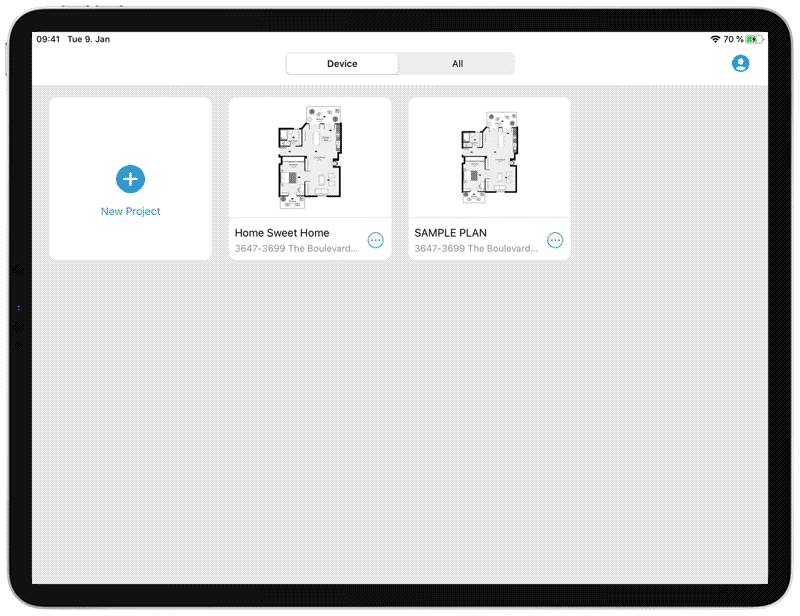 Once you have done this, you will need to manually upload your projects to the magicplan Cloud if you want to save them.
Go to the home screen of magicplan, tap on the three dots next to the name of the project and select Upload to Cloud.
Let's assume you have created a plan on device 1, for example, an iPad. You would now prefer to use device 2, an iPhone, which is more comfortable for you.
Create your project on device 1 and go back to the magicplan home screen. Click the three dots next to the project name and upload this version of the plan to the cloud.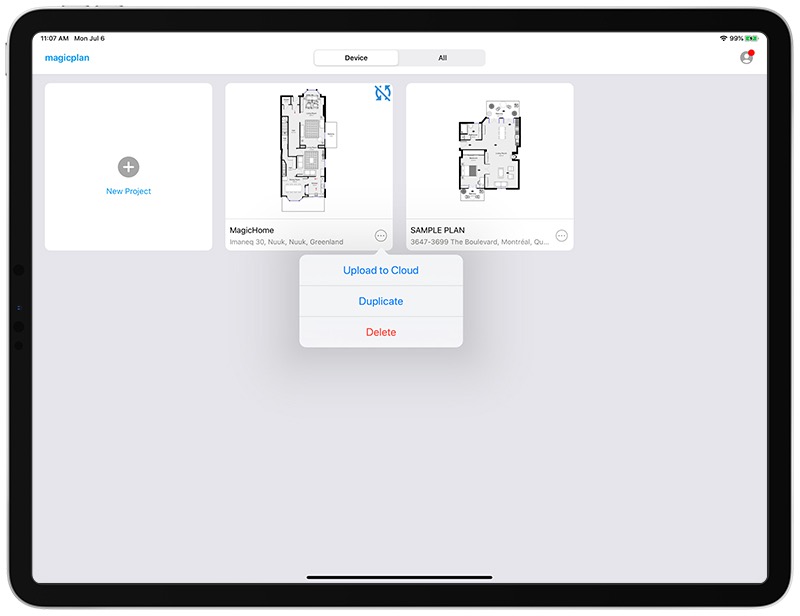 Open magicplan on device 2 and select "All" at the top of the screen. Now click on the three dots next to the project name of the plan previously created on device 1 and download it to your device 2.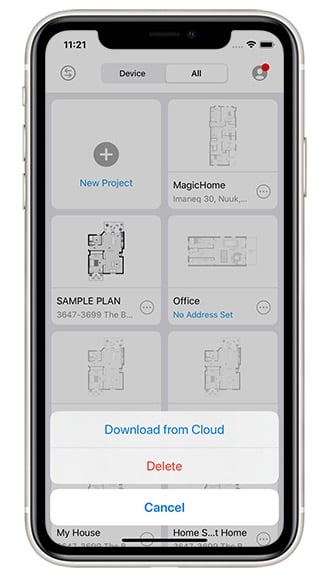 If you want to switch back to device 1, simply repeat the same steps:
Upload the project from Device 2 to the Cloud.
Refresh magicplan on device 1.
Download the plan from the cloud and apply the updates.
PLEASE NOTE: When downloading and uploading projects, it is important that you are always in the correct workspace!