Access and manage your invoices
Learn how to access and manage your VAT invoices in the Billing Settings on the Cloud.
Please note that invoices are only available for purchases made through our website and Cloud service. If you have purchased a subscription in the app, please check your Apple or Google Play account for more details.
Only Workspace owners or admins can view invoices.

magicplan's paid plans are pre-paid for the next billing period (monthly or annually). When you pay for your plan, you are paying for the next month or year.
In your billing settings, you can view all past invoices in the Invoices section. To view a specific invoice, click on Details.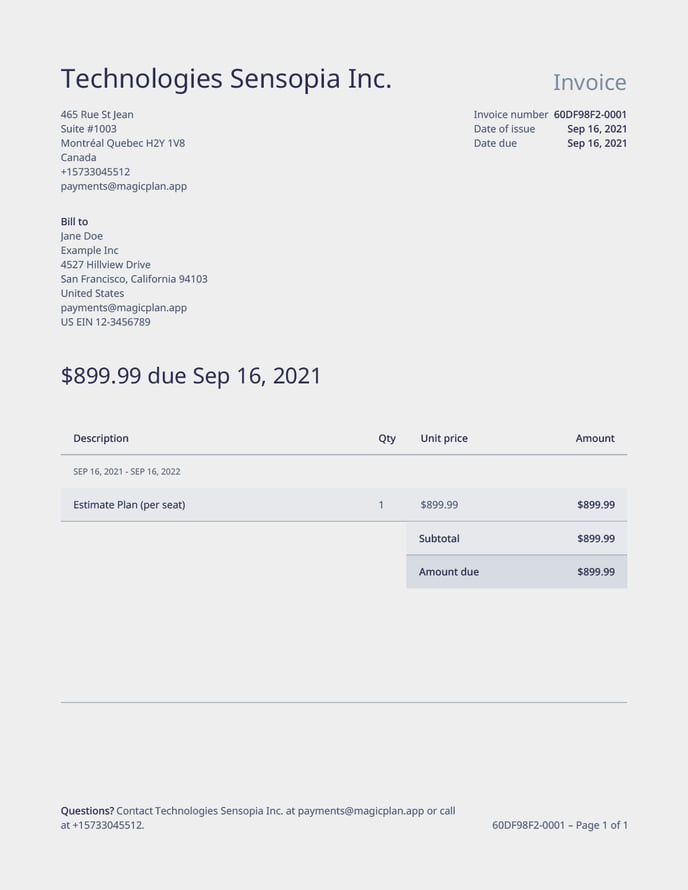 In your billing settings, you can also update your payment method as well as your billing address and VAT ID.
If you have any questions about your magicplan invoices, contact magicplan support for further assistance.