Calculate the actual living area of your floor plan.
In some countries the official living area of a property differs from the actual ground surface. With magicplan you can adjust the percentage of the ground surface of each room that counts as living area. Just follow the steps below:
Open one of your projects and tap on the info icon next to the name of the project.
A window will pop up. Select living area calculation and tap on the small arrow on the left.
You have several options here:
You may include or exclude interior and exterior walls.
Tip: the option to in- or exclude exterior walls will only appear if you enable the option 'Include interior walls'
Set a minimum required height of rooms and areas to be considered in the living area calculation. If you set a minimum room height of 2 meters, all rooms and areas smaller than 2 meters will automatically be excluded in the living area calculation.
Specify the percentage for each room included in the calculation.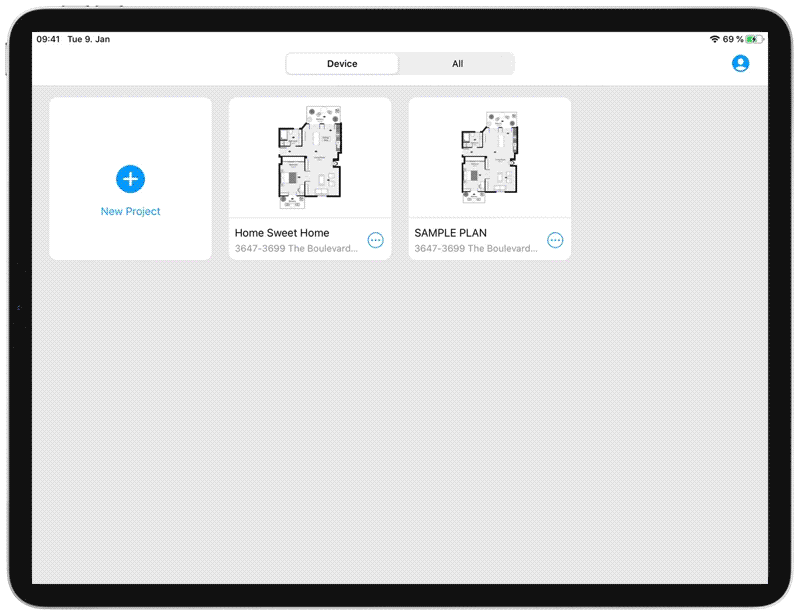 When you open the summary of the statistics of your room plan you will now find information about the whole ground surface as well as the calculated living area.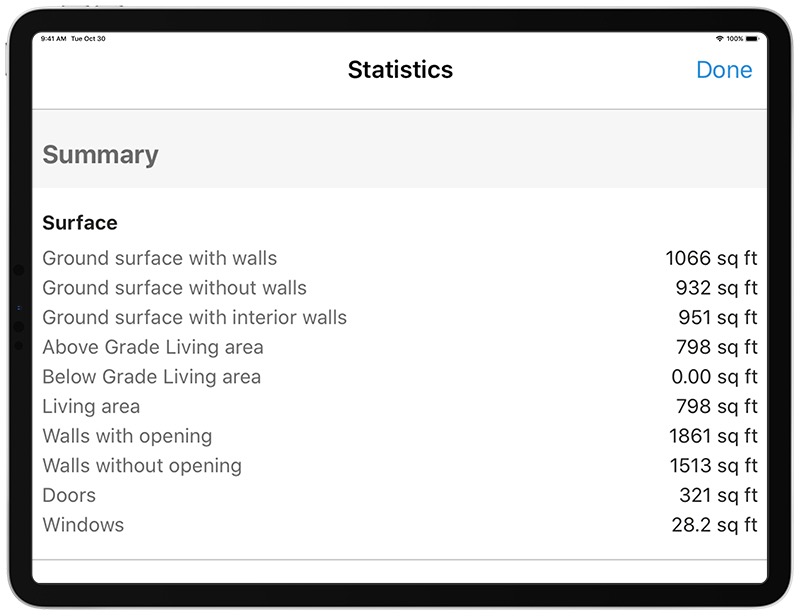 If you choose to then export your project in PDF format, the living area calculation will also be displayed in your Report.