Back-up your plans to the magicplan cloud to work with them anywhere and anytime.
To create and offer interactive floor plans, 3D models or virtual tours you need to upload floor plans to the magicplan Cloud. This is where the magic happens. You can access the cloud from anywhere and from any device (Click here to access the magicplan cloud). You can view your plans stored on the cloud anytime in the magicplan app. Go to the home screen and select "All" if on iOS, or by clicking the cloud icon in the top right if Android. Voilà, you are now able to see all the plans stored in the cloud.
Uploading your plans is super easy. You have to options to back-up your plans either manually or automatically.
Let magicplan do the work for you and back-up your plans automatically
Going for this option means that all the changes you previously made are uploaded to the magicplan cloud as soon as you exit a room, floor or project. This is how it works:
open magicplan on your mobile device
open your profile
enter your settings
enable the backup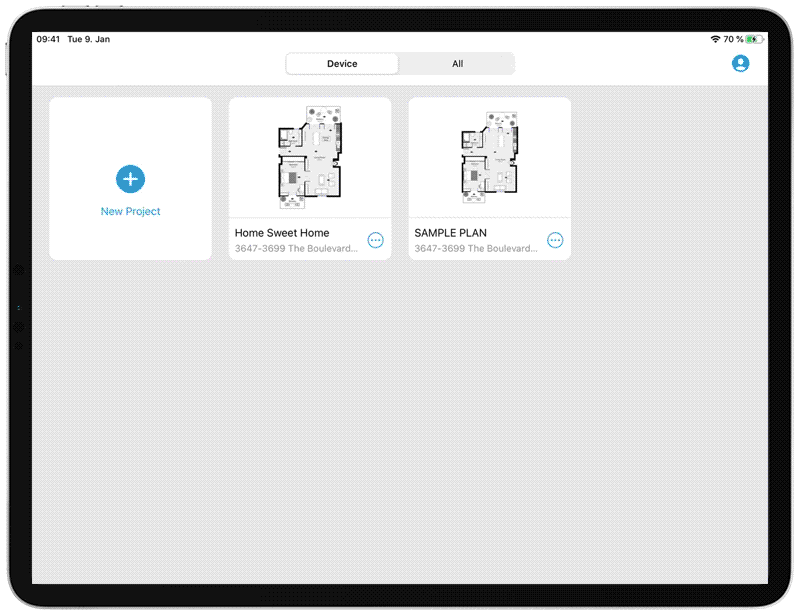 Upload your plans manually
To use this option, you should disable the auto back up first.
open magicplan on your mobile or tablet device
open your profile
enter your settings
disable the backup
From now on, all your projects or changes you made will only be saved in the cloud if you follow these instructions:
go to the home screen of magicplan
tap on the three dots next to the name of the project you want to upload
select the "upload to cloud" option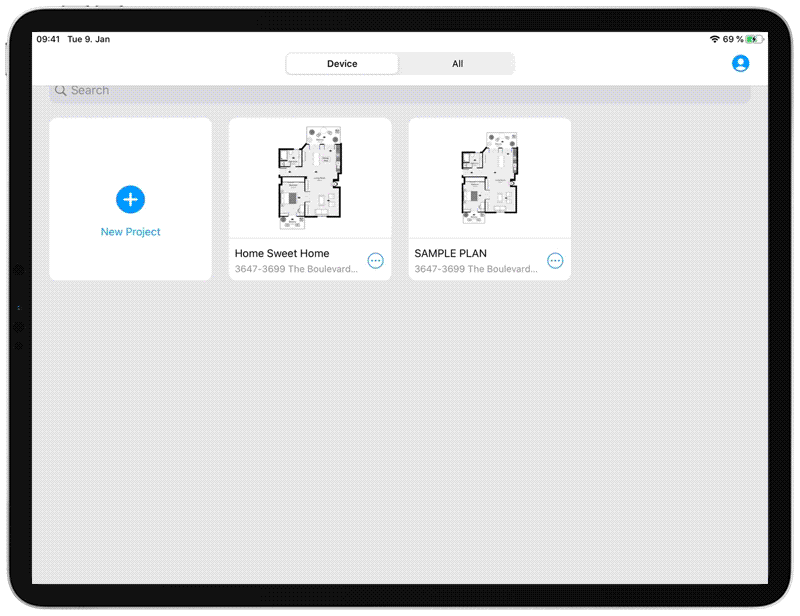 Hint: If you use magicplan on two devices, we would advise you to synchronize your projects manually. Why? If the automatic "back up" is enabled, your plans will be updated automatically - you may amend a plan with one device, but when you open it from a second device the (old) version from the second device will override the version onto the Cloud.
Note: If you are not able to see the option "Upload to Cloud" then you have already stored that exact same version of your floor plan in the magicplan cloud.
You do not have to upload a floor plan to the cloud if you are only interested in exporting a floor plan as a report with photos and information. If that is the case you can export, publish and share your floor plans directly from the app.