Accessing Virtual Tours in the Cloud
A virtual tour is a great way to check out a house whilst relaxing on your couch.
The virtual tour will be automatically created in the cloud after adding 360° panoramas into your floor plan. Here is how to access and view your virtual tours in the magicplan cloud.
After having uploaded your plan to the cloud, log in to the magicplan cloud.
Click on the plan you want to view as virtual tour.
Choose the floor you want to view.
Click on the room and start the tour by clicking on the 360 camera symbol.
Use your fingers or a cursor to move around within the 360 picture.
Jump from room to room through clicking on the different rooms of the interactive floor plan.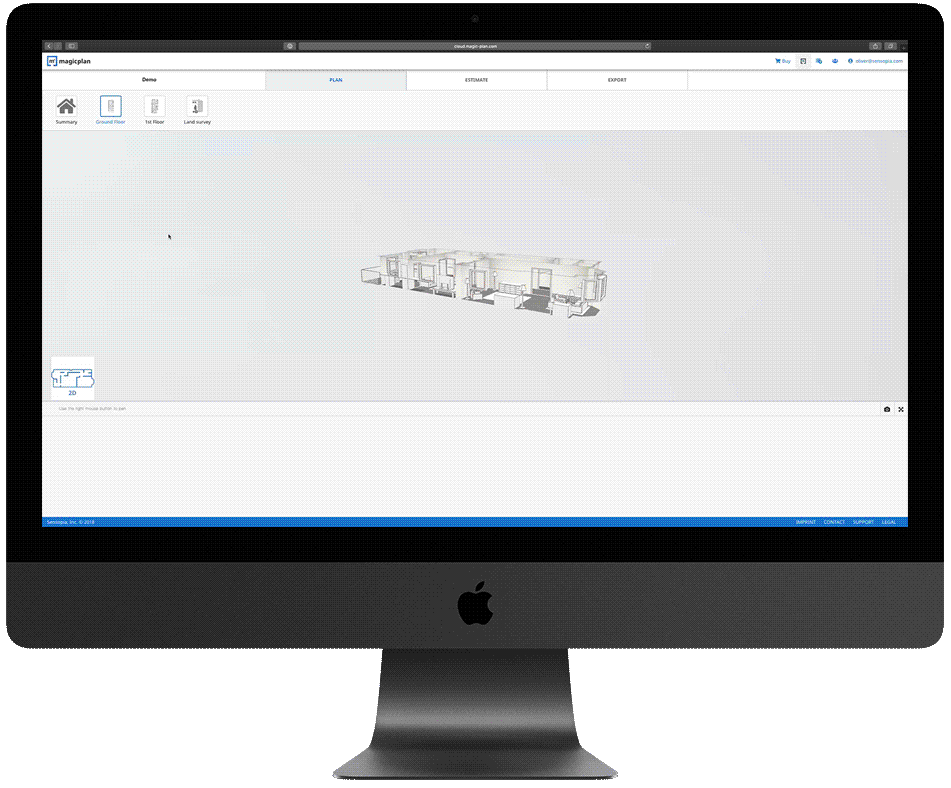 Learn more about creating your first virtual tour here.