This release introduces an updated version of the floor plan editor.
Version number: 2022.14.0, Release date: November 21st, 2022
We're excited to release a new and improved version of the floor plan editor! This update includes new features and usability improvements ✏️✏️✏️
Not sure which app version you're using? Open the app, navigate to the settings menu and scroll down to see the version installed on your device.
---
Updated Floor Plan Editor
What's new?
New tap interactions provide easy navigation and less chance of unintended changes
Updated action menu increases editing speed and maximizes canvas size
Seamlessly switch between 2D, 3D and Elevation view

Switch between floors and create new floors from the editor

3D is now also available if you don't have an internet connection
The new header lets you export & share from the editor
Technical performance improvements
---
FLIR ONE Edge Pro support
magicplan now supports the FLIR ONE Edge Pro! The new FLIR camera wirelessly connects to your smart device so you can easily inspect targets that are out of reach – or clip it onto your phone or tablet for one-handed operation. Learn more here.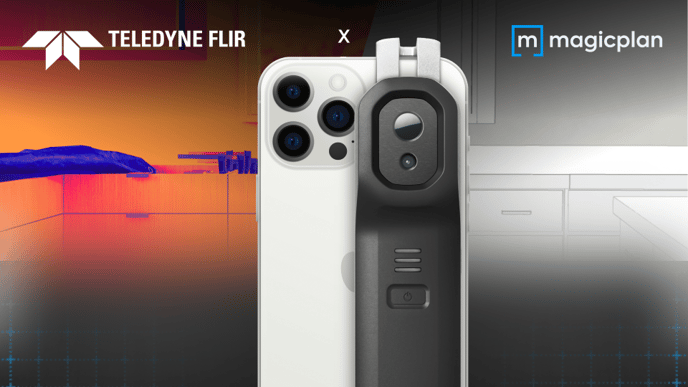 ---
Bug Fixes
In our continued effort to keep magicplan reliable, we eliminated several key bugs:
Fixed: Setting a laser dimension does not work by selecting the object
Fixed: The app crashes when duplicating a door that connects another room
Fixed: When opening a form, the user is directed to the first text question instead of the first question on the form
Fixed: Workspace statistics page is taking a very long time to load
If you contacted our success team about a specific issue you faced, please make sure to check your inbox for any updates.
---
Webinars