Read below for more information about our latest update for iOS tablets.
What is Multi-Tasking?
Do you have an iPad that is running the latest version of iOS? Then you should download the latest version of magicplan and see how others are using Multi-Tasking to become more efficient in their day-to-day operations.
How does it work?
When using your iPad, slowly swipe up from the bottom of the screen. A list of applications that are pinned to your taskbar will pop up at the bottom. By lightly pressing your finger on the application you want, you can drag it to the right half of your screen and pop it into place right next to magicplan. For an example of how to do this while in magicplan, see the short GIF below.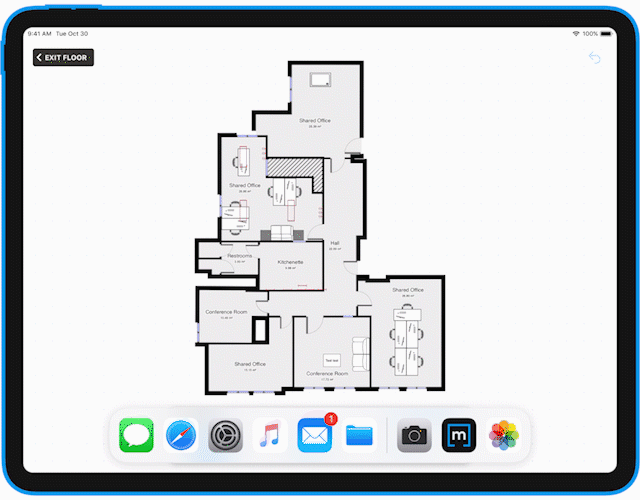 What does this mean for me?
Common examples of frequently used applications while Multi-Tasking are Photos, Mail, Safari and a Calculator application. By opening up your Photos application, as demonstrated above, you can very easily select and drop photos directly into your project on a room or object level. This improves your ability to complete and customize your floor plans even quicker.
Other examples of helpful use-cases include writing emails to a contractor while referencing specific details from your project, performing on the fly calculations and adjusting dimensions with your calculator application, or even browsing materials for your estimate on Safari while referencing your floor plan.