This release brings several UX enhancements to the floor plan editor.
Version number: 2023.1.0, Release date: February 6th, 2023
This release has no grand new features, but several usability improvements and bug fixes! 💡
Not sure which app version you're using? Open the app, navigate to the settings menu, and scroll down to see the version installed on your device.
---
UX Enhancements
We are on a mission to build great, easy-to-use tools for professionals! To this end, we try to push UX enhancements every month. If you have feedback, please share your ideas - We're always happy to connect with members of our community!
New actions in the floor plan editor to move, duplicate and delete rooms
FLIR One Edge devices now connect to magicplan automatically
Blue annotation bubbles are hidden for Sketch customers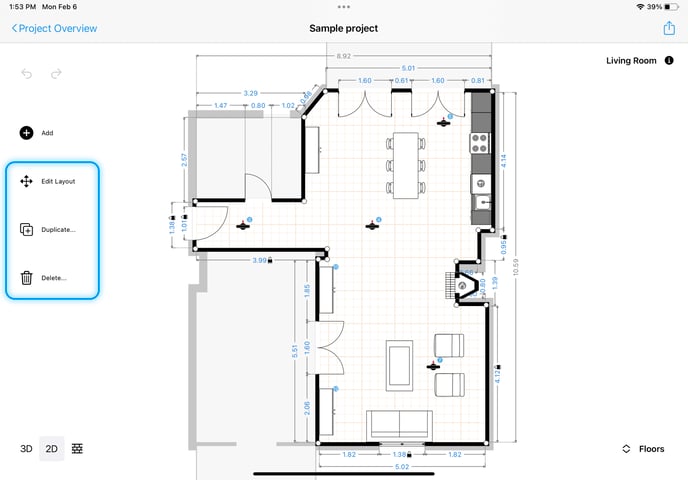 ---
Bug Fixes
In our continued effort to keep magicplan reliable, we eliminated several key bugs:
Fixed: Some price lists are not displayed on Android devices
Fixed: Portrait mode on Android tablets is not working as expected
Fixed: Entering details in the "Estimate Introduction" & "Notes and Payments Terms" is not working as expected.
If you contacted our success team about a specific issue you faced, please make sure to check your inbox for any updates.
---
Webinars