This release introduces the Commenting & Mentions BETA as well as several rendering enhancements for floor plans.
Version number: 2022.13.0, Release date: November 2nd, 2022
We're thrilled to present a brand new set of features that allow you to place contextual comments on floor plans! 💬 💬 💬
Not sure which app version you're using? Open the app, navigate to the settings menu and scroll down to see the version installed on your device.
---
Commenting & Mentions
With the latest update, we added a new commenting feature. This will facilitate collaboration between people who work on the same project. The feature is currently in BETA and is available in the magicplan App & Cloud for everyone, regardless of the subscription tier.
You can now:
Add comments related to the floor plan or specific objects

Move comments within the floor plan

Answer to comments of others

Mention others in comments

Mark comments as resolved or unread
---
UX Enhancements
We are on a mission to build great, easy-to-use tools for professionals! To this end, we try to push UX enhancements every month. If you have feedback, please share your ideas - We're always happy to connect with members of our community!
Duplicated rooms are now placed on the right of the canvas and don't collide with other existing rooms.
We improved the way we render 2D objects so the line width stays consistent and doesn't distort when scaling objects.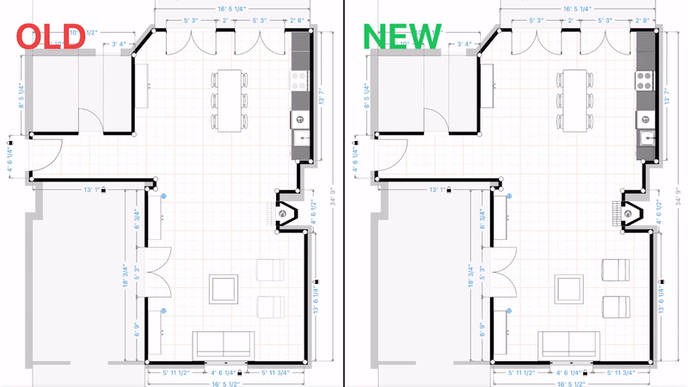 ---
Bug Fixes
In our continued effort to keep magicplan reliable, we eliminated several key bugs:
Fixed: "Save local copies" of photos isn't working on Android tablets
Fixed: Editing dimensions in Millimeters can result in wrong corner angles
Fixed: The Estimate PDF shows inconsistent annotations
Fixed: The project list is only loading the latest 24 projects in the magicplan Cloud
If you contacted our success team about a specific issue you faced, please make sure to check your inbox for any updates.
---
Webinars