How can I create material and cost estimates?
Order Materials
Create an estimate and order all needed materials within the app.
Once you're done with the creation of your estimate, you can either export it as a PDF document or, if you're located in the UK, Germany or the US, even order materials through Amazon. This is how it works:
Open the project and tap on the icon next to "Files and Sharing" on the bottom of the screen OR open your estimate in the app and tap on the share icon on the top right of the screen.
Afterwards, tap on the Amazon button.
All estimated materials will be directly added to the Amazon basket.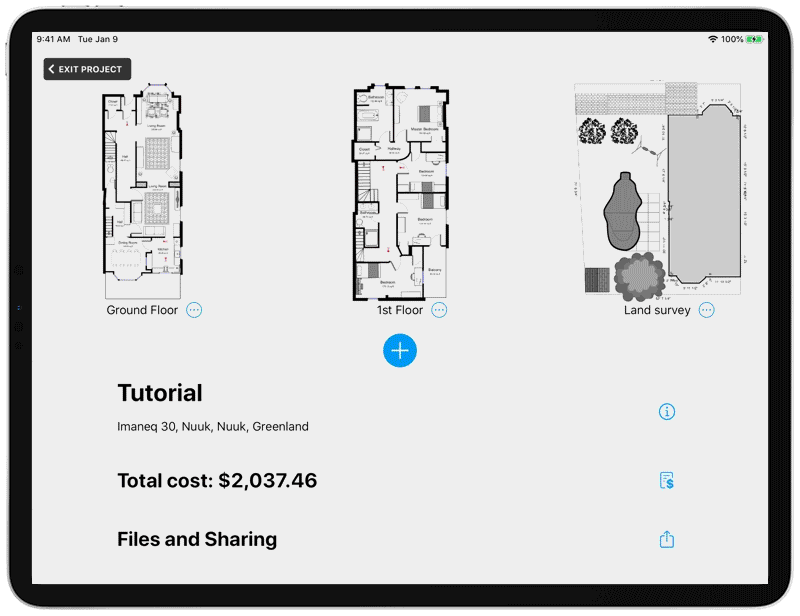 Please Note: Ordering materials via Amazon is only available
if you are located in the UK, Germany or the US
for the price list items of the 'DIY-projects' in magicplan.