Free User Home Screen Changes - Version 9.5.0 Update
Check out the article below for a brief overview of the changes that were made to our Home Screen for free users with the release of Version 9.5.0!
What Changed?
In magicplan version 9.5.0, we made it easier for Free Users to know how many free projects they have remaining. Below is a screenshot of what this new change looks like!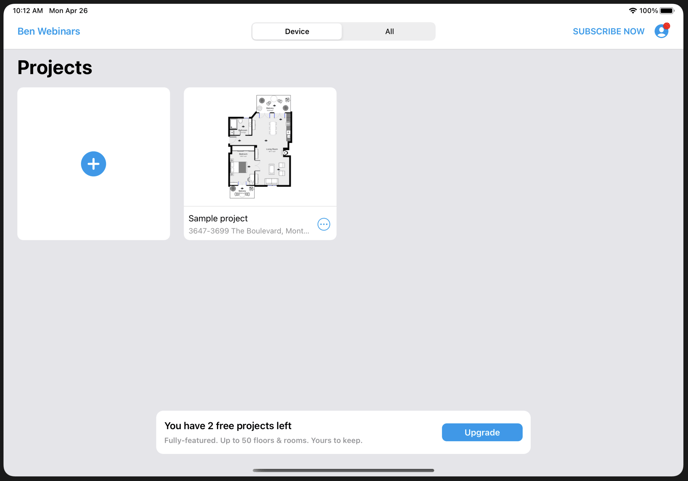 As you can see, we have made it convenient for a Free User to know the remaining number of free projects they have and to easily upgrade to a subscribed account if they wish to do so.
Want to Learn More?
Version 9.5.0 introduced a lot of quality-of-life updates for magicplan users. Check out some of the other articles below to learn more about the changes made!